Arsenal manager Mikel Arteta has provided an update on Gabriel Martinelli's injury revealing that Martinelli suffered a hamstring issue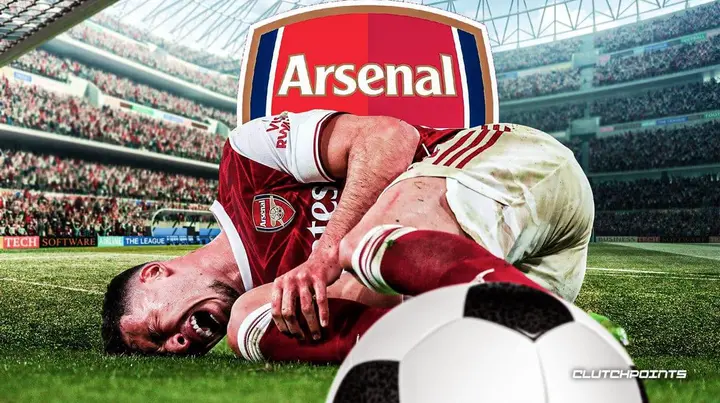 Mikel Arteta, the manager of Arsenal, has offered an update on Gabriel Martinelli's injuries. According to GOAL, he stated that the Brazilian forward had a hamstring injury before being substituted during the encounter against Everton.
Due to the injury, Martinelli's stint at Goodison Park was cut short after only 24 minutes. He had a shot on goal, but it was rejected due to an offside call by VAR. The 20-year-old was substituted by Leandro Trossard, who scored the game's sole goal.
Arteta confirmed the injury in a post-match interview with Sky Sports, saying, "He felt something in his hamstring, so he will need to be assessed."
Despite Martinelli's early departure, Arsenal defeated Everton by a single goal. Trossard's goal resulted from one of the Gunners' great use of short corner routines. Arteta highlighted the significance of employing a variety of methods and tactics to defeat opponents.
"Obviously, they are very strong in the box, so we need alternatives," Arteta said. "It's about telling a story in the game, and the players have to figure out when the best time is to do so."
Arteta also emphasized the need to capitalize on set-piece opportunities such as corners to achieve victory.
Arsenal's unbeaten streak in the 2023-24 Premier League season continues, with the squad collecting 13 points from their first five games. The Gunners are now fourth in the league rankings, and their flexibility to change tactics bodes well for their chances this season.
Further testing will reveal the degree of Gabriel Martinelli's hamstring injury and how long he will be out, which will be a concern for Arsenal as they want to sustain their great start to the season.