Gimenez, 22, has been a sensation since arriving from Mexico at the beginning of last season.
Santiago Gimenez has scored 38 goals in 56 games since joining Feyenoord
In all competitions during his first season in the Netherlands, he scored 23 goals.
Additionally, he has already scored an incredible 15 goals this season in just 11 games.
Due to his performance, he has been linked to both Real Madrid and Tottenham.
However, 90min claims that Los Blancos do not view him as a key target.
And after seeing him in recent weeks, Chelsea and Arsenal would want to take advantage.
But he won't come cheap, I promise.
It is rumored that in order to take him away from Feyenoord, the Prem duo will need to pay an Eredivisie record amount.
The current record is the £87 million that Manchester United spent for Antony when he moved from Ajax to Manchester United the previous year.
Gimenez and Feyenoord have a deal that runs through 2027.
Because of this, the team is well-positioned to negotiate his transfer fee.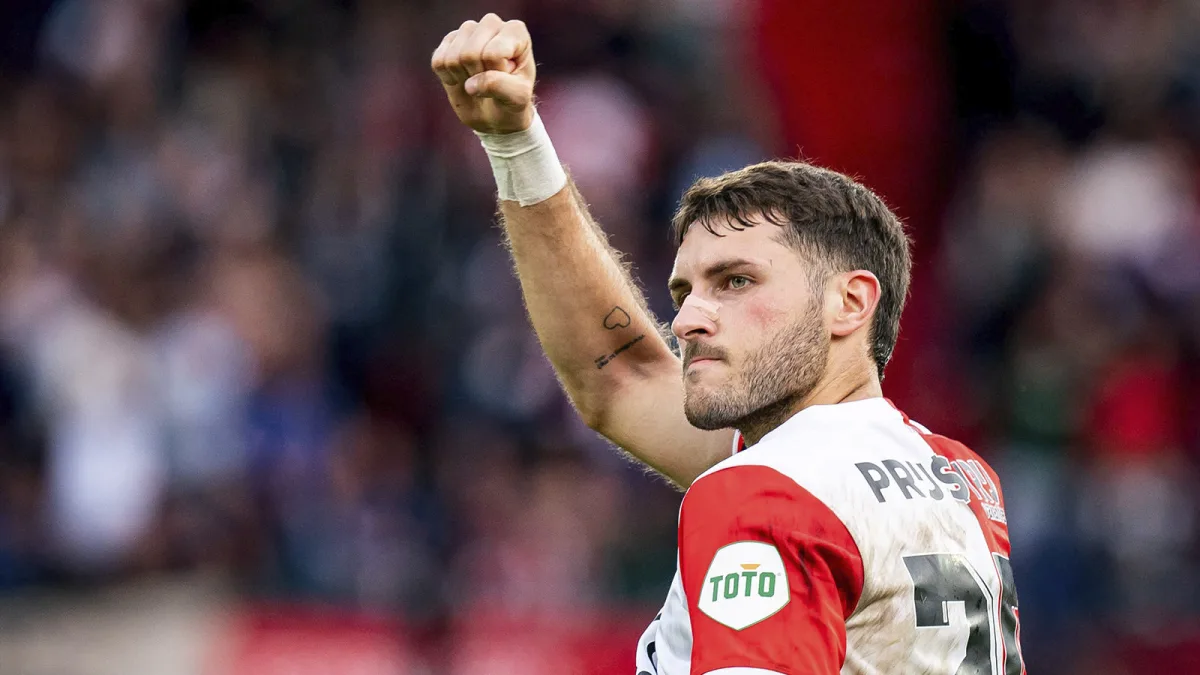 Clubs will have to wait until next summer to try to sign him because it is believed that he will not be available in the January window.
Gimenez is not, however, the only striker for whom Chelsea and Arsenal are in competition.
It's also thought that the London rivals are vying for Brentford and England player Ivan Toney.