Man Utd continued to win with a minimal margin this season when they won 1-0 at Fulham Stadium in round 11 of the Premier League. The only goal was scored by Fernandes in the 90+1 minute.
Man Utd is under great pressure after the last 2 consecutive losses in all competitions. Compared to the loss to Newcastle in midweek, coach Ten Hag's team away to Fulham's field did not have Rashford, Casemiro, or Lindelof.
Man Utd proactively attacked after the opening whistle. The away team controlled the game, pushing Fulham into a counter-attacking defensive position.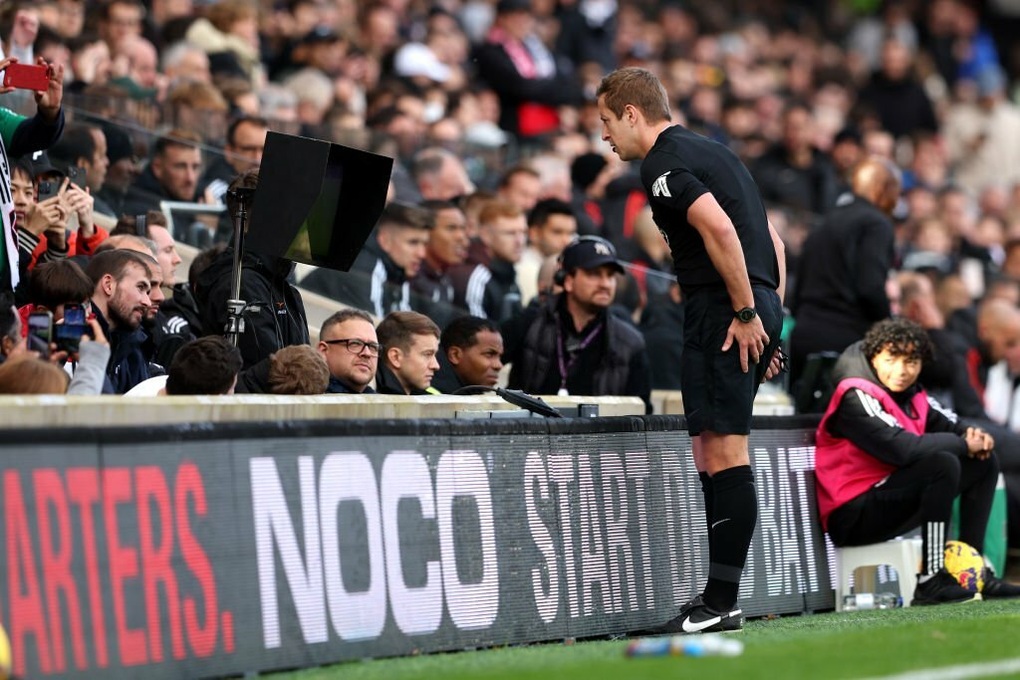 Referee Brooks reviewed McTominay's scoring situation (Photo: Getty).
In the 8th minute, Garnacho crossed inside for McTominay to tap the ball into the net from close range. Unfortunately, Maguire was involved in this phase. Even though he did not touch the ball, the Man Utd midfielder was still caught offside. That's why the referee rejected the goal after consulting VAR.
McTominay's ball was the only bright spot for Man Utd in the first 45 minutes. Ten Hag's team played worse and worse. Even in the second half of the first half, Man Utd rarely got the ball close to the home team's goal.
Fulham's counterattack was also not sharp in the first half. It took until the 60th minute for the home team to have their first shot on target and Fulham's strikers made Onana work hard. However, the Cameroonian goalkeeper also played well, continuously saving the away team.
Man Utd was lackluster in attack, Fulham's counterattack was not sharp. It was thought that with such a match, the two teams would divide the points, but suddenly it happened in the 90+1 minute. After a series of failed passes by Fulham's defense, Fernandes calmly handled the ball in front of the penalty area and then finished with his right foot. Leno pushed the ball into the net to help Man Utd open the score.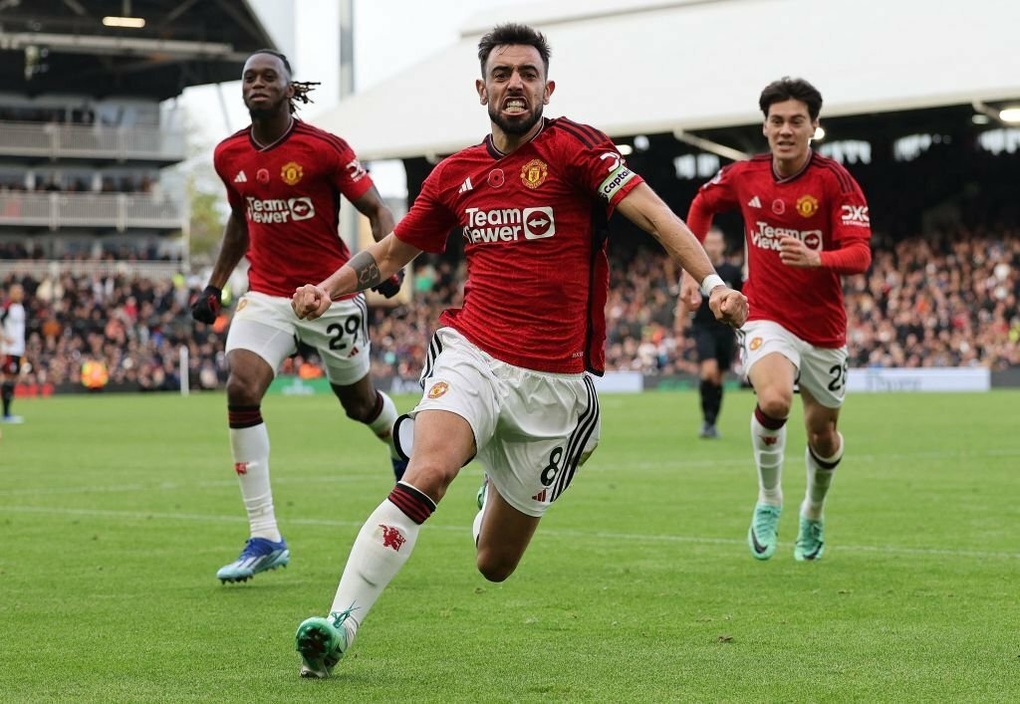 Fernandes celebrates after scoring (Photo: Getty).
Fernandes' late goal brought a 1-0 victory to the "Red Devils". This is Man Utd's 6th victory in the Premier League this season and Ten Hag's students continue to score only one goal more than the losing team.