Joe Mazzulla expressed his desire for the Boston Celtics to navigate through the challenges faced during Friday night's game against the Toronto Raptors. Mazzulla acknowledged that the team lacked its usual sharpness and considered it a valuable learning opportunity. Despite an uncharacteristic performance, Mazzulla emphasized the importance of winning without their best effort, describing it as the first time this season they weren't their best selves.
The Celtics faced difficulties, such as a lack of their usual "extra gear," poor three-point shooting, and defensive lapses in the first quarter. Pascal Siakam's strong second half posed a threat, and the Celtics found themselves trailing late in the fourth quarter. However, they managed to secure a 108-105 victory through precise execution down the stretch.
Mazzulla encouraged his team to experience and overcome the emotional challenges during timeouts, emphasizing the importance of staying in the game despite not playing at their best.
Despite labeling it as one of their lesser performances, Mazzulla appreciated how the team managed certain aspects of the game, staying competitive before securing the win. Derrick White's game-winning three-pointer with 26.8 seconds left proved crucial in a night where the Celtics couldn't rely on their usual offensive prowess.
Mazzulla acknowledged the team's ability to learn and simulate various situations, even on an off night. Late in the game, the Celtics deviated from their usual late-game offensive strategy, with Jrue Holiday and Kristaps Porziņģis taking charge during a critical pick-and-roll play. The decision was influenced by the Raptors' defensive switches and created more options for the Celtics, leading to a mismatch exploited by Porziņģis.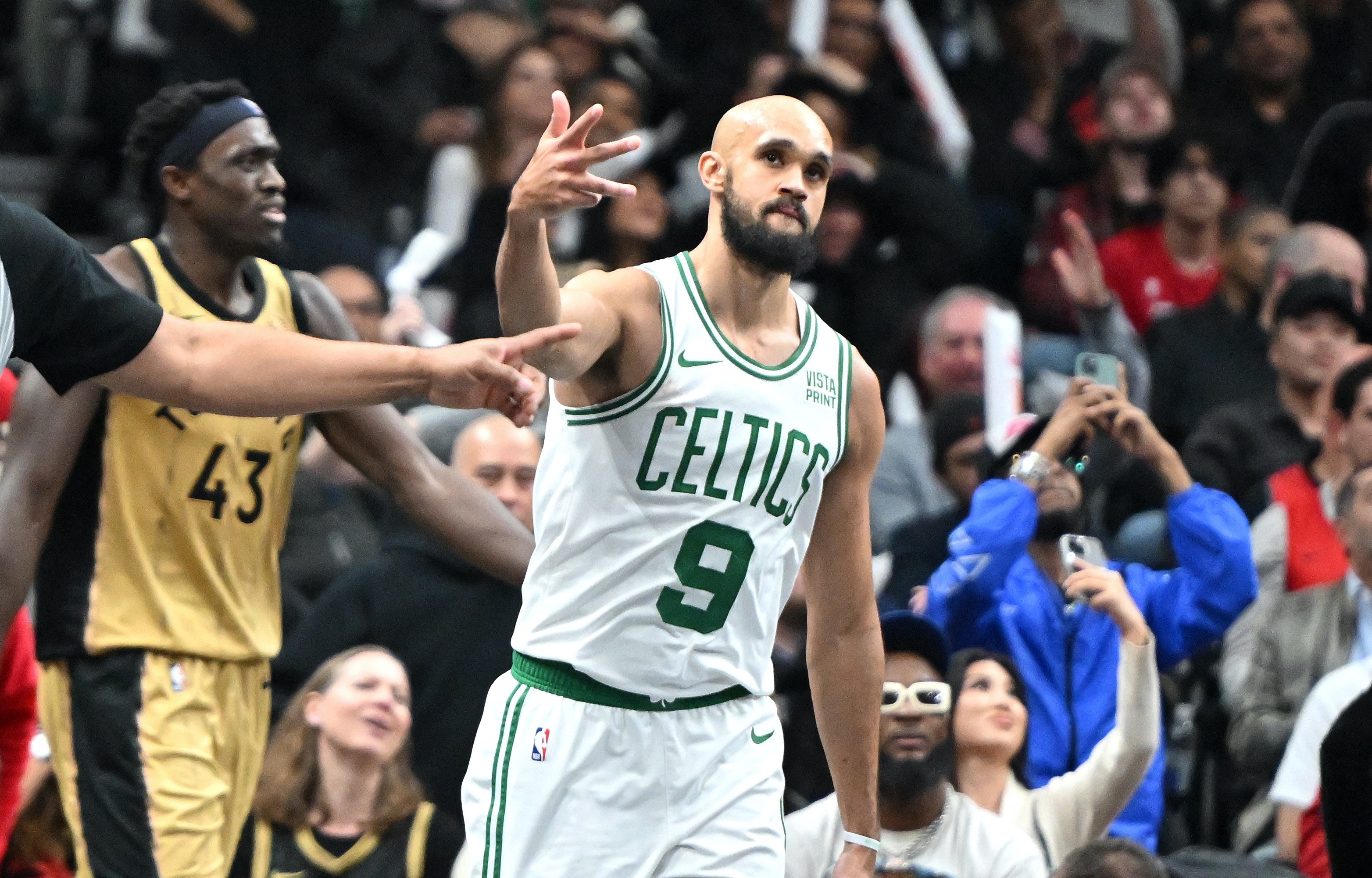 The coach highlighted the contributions from various players in the late-game execution, emphasizing that success might look different on certain nights. Despite a subpar shooting performance, the Celtics won the math battle, taking more shots and attempting more three-pointers than the Raptors.
Mazzulla emphasized the importance of controlling margins, focusing on offensive rebounding, limiting turnovers, and creating high-quality shots. He believed that despite the challenges, the team adhered to the process towards winning.
Jaylen Brown acknowledged that the team didn't play its best but found a way to win. Mazzulla concluded by pointing out the significance of executing key moments in the last two minutes, learning from the experience, and feeling the challenges as a team.