Arsenal fans have been left fuming with VAR after it failed to rule out Newcastle's "just pathetic" goal against Arsenal.
The Gunners fell behind after Anthony Gordon opened the scoring at St. James' Park.
Anthony Gordon gave Newcastle a controversial lead against Arsenal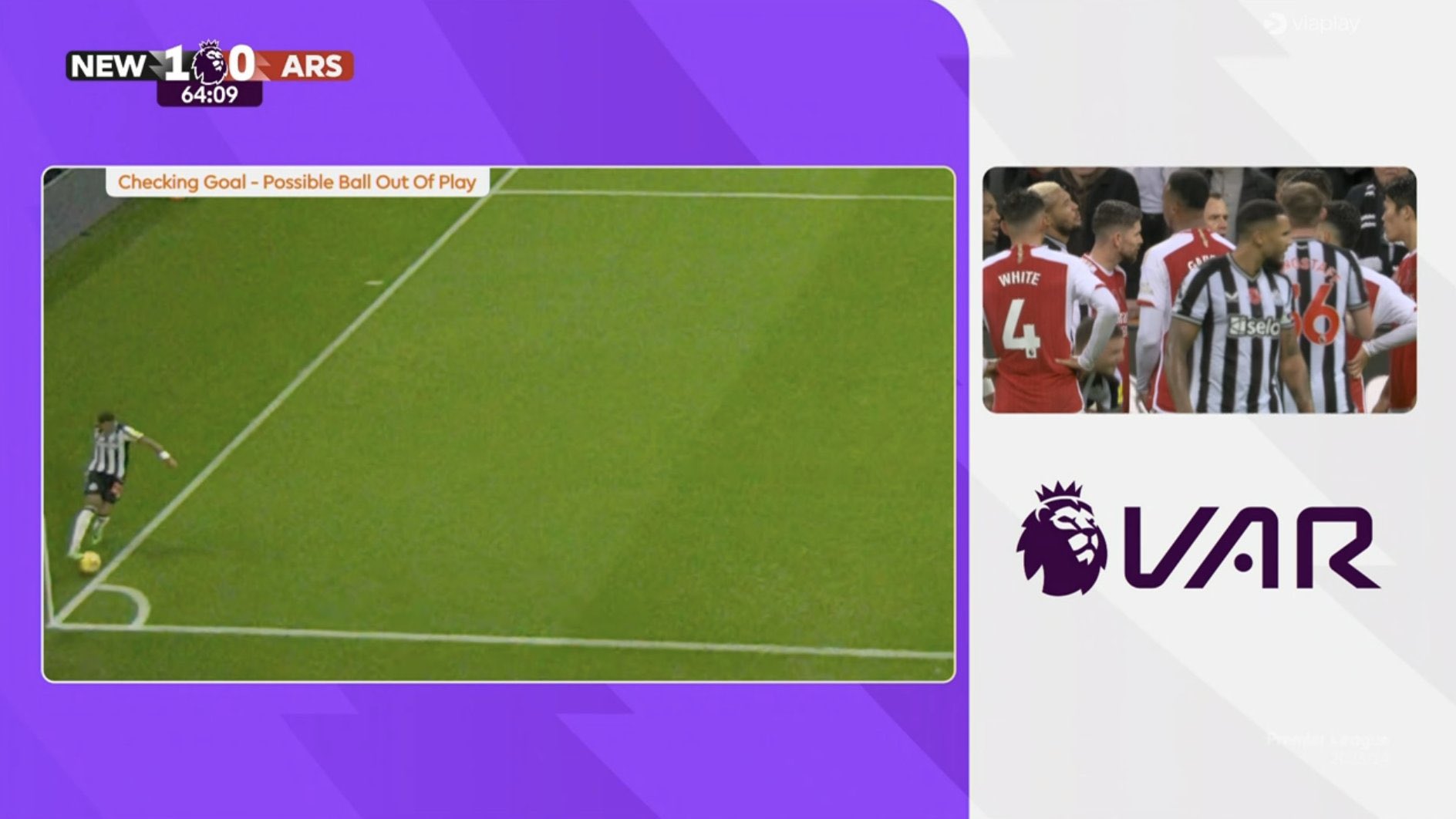 .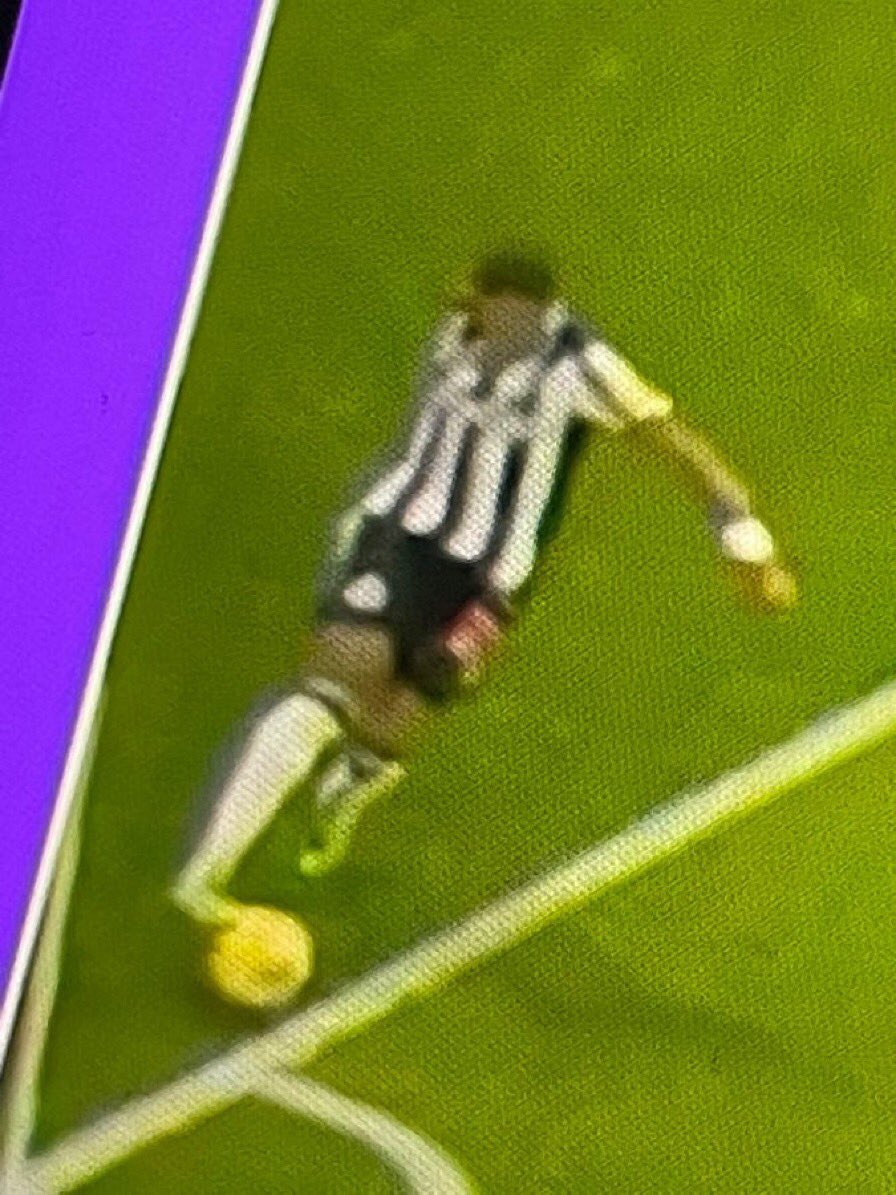 VAR awarded the goal after checking if the ball had gone out of play in the build-up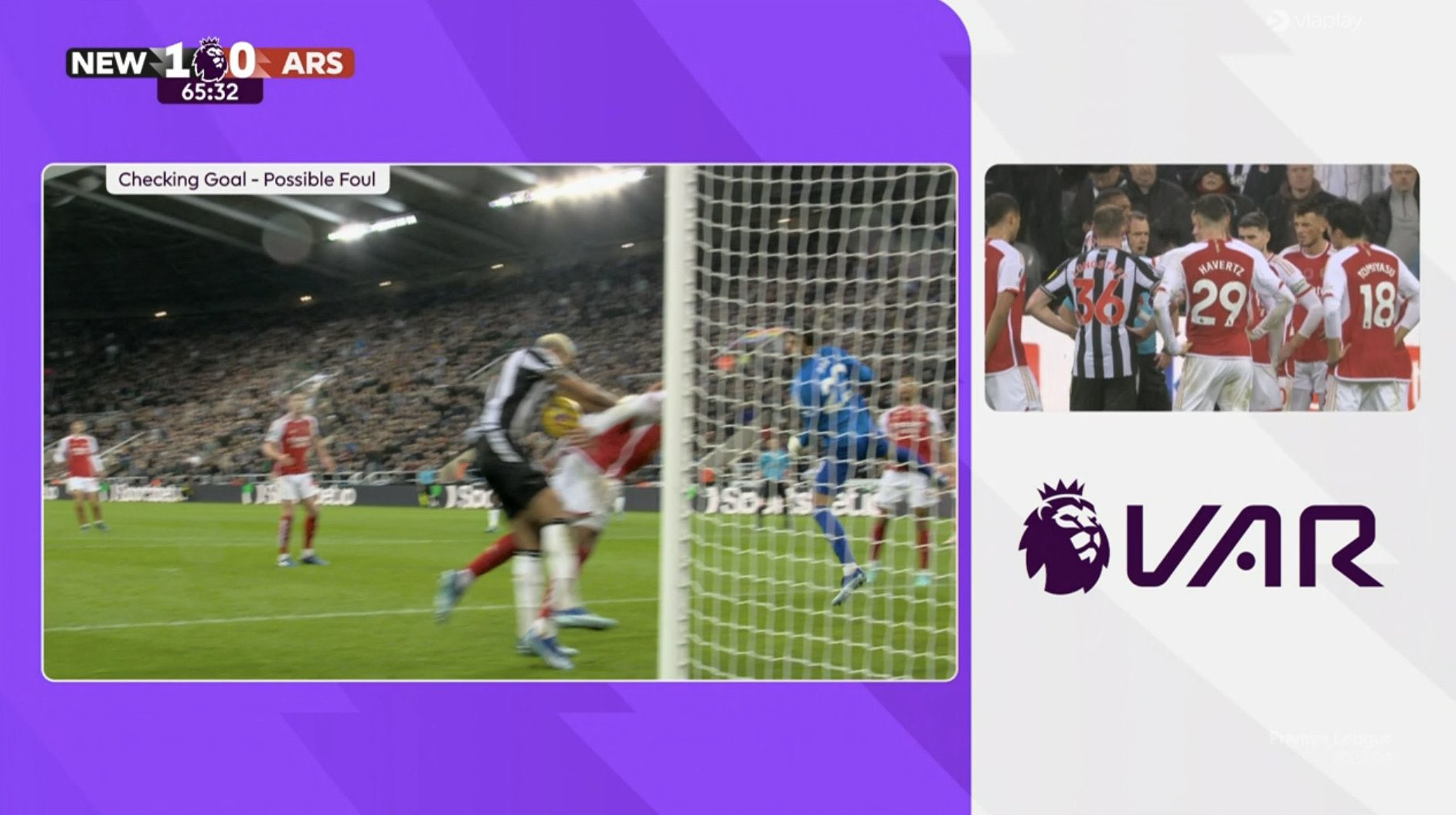 Joelinton's challenge on Gabriel was also checked for a possible foul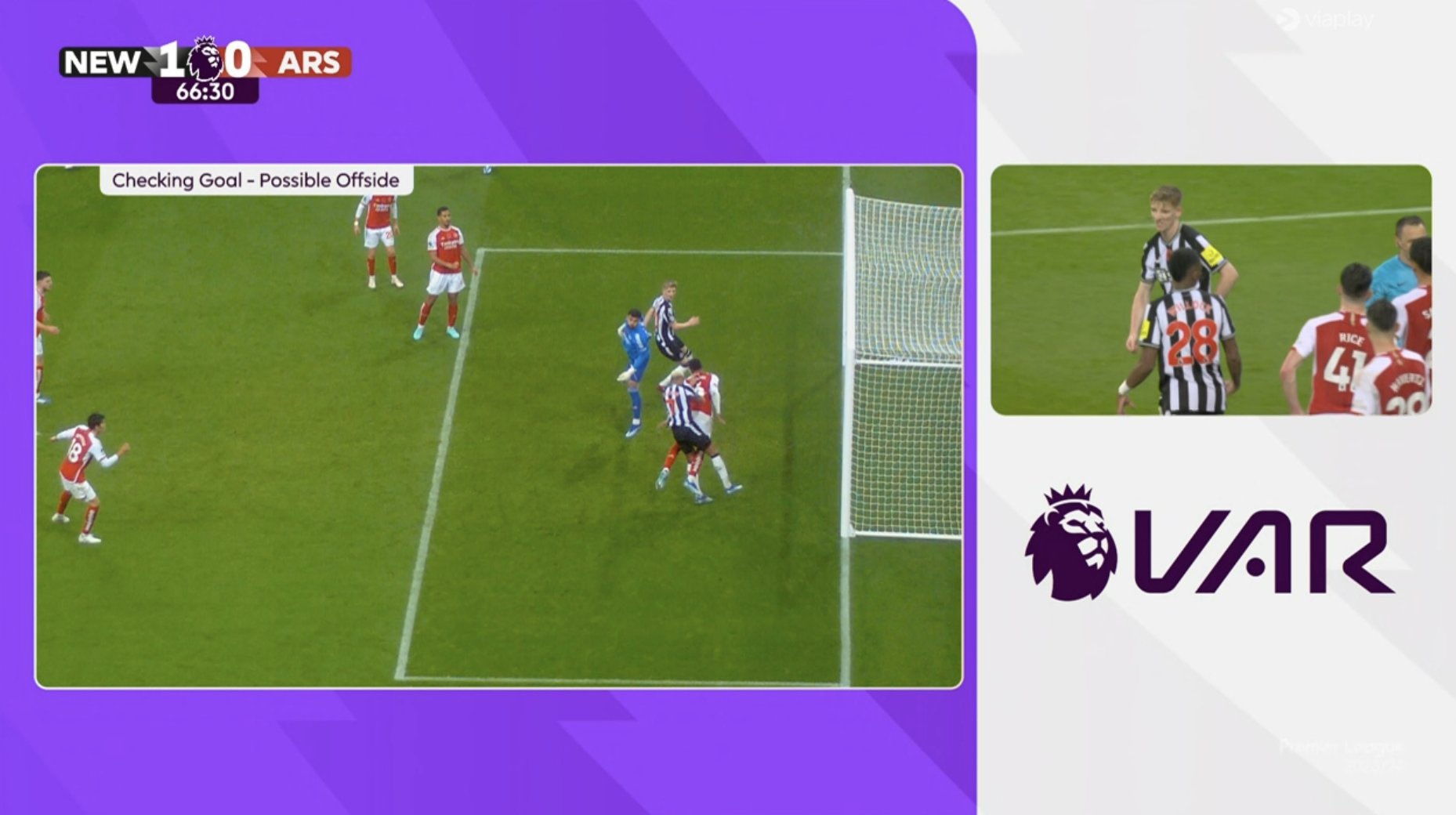 VAR could not rule the goal out for offside as there was 'no available angle to see the point of contact'
However, his strike was only confirmed after three separate VAR checks from the officials.
Replays were assessed at Stockley Park as the VAR officials checked whether the ball had gone out of play before looking at a possible foul and offside.
The ball had appeared to cross the touchline before it was crossed back into the Arsenal penalty area.
Gabriel then went to ground under the challenge of Joelinton before Gordon lashed the ball into an empty net
Despite the checks, the goal was eventually awarded, to the dismay of Gunners fans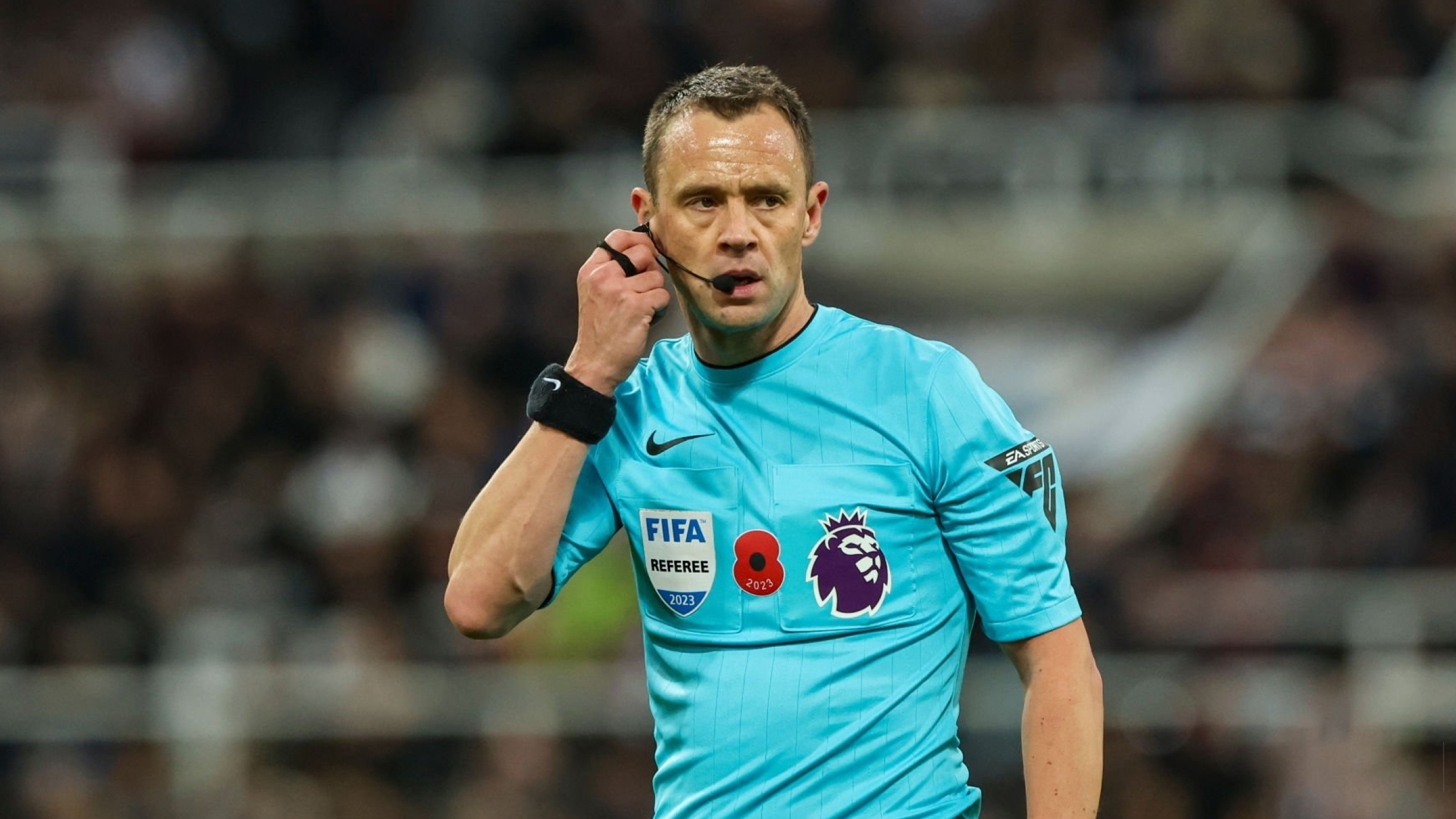 The broadcaster took to X, formerly Twitter to react, fuming: "So we all just watched the ball go out of play, then Gabriel get fouled, and then a clear offside. But VAR still gave Newcastle the goal. Just pathetic."
Another fan agreed, adding: "So, apart from the ball being out of play, a foul on Arsenal defender Gabriel and an offside VAR have given the goal to Newcastle. Unbelievable. Absolutely unbelievable."
A third also wrote: "I give up. Refereeing just gets worse and worse every week. Absolutely embarrassing."
Meanwhile, one more fumed: "That was the longest VAR check ever."
According to the Sky Sports broadcast, the offside review could not rule out the goal as there was "no available angle to see the point of contact" from Joelinton.
Therefore, the referee's on-field ruling was upheld by the third and final VAR check.
The team led by Mikel Arteta was unable to level the score following the contentious first goal.
Newcastle managed to hold on and win all three points in spite of a late push for an equalizer.
It had already been a busy evening for the VAR officials before Gordon's goal.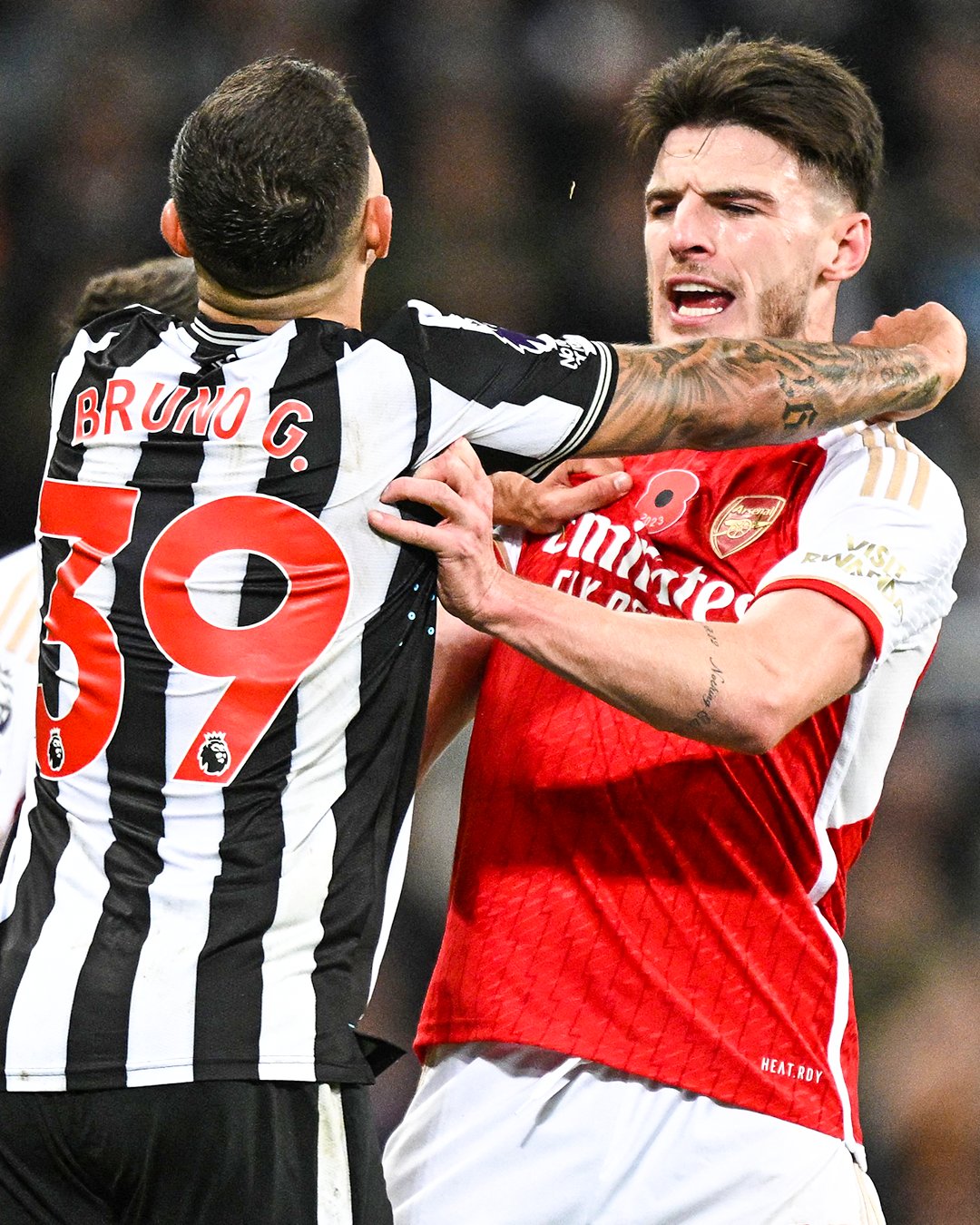 Both Kai Havertz and Bruno Guimaraes were lucky to avoid red cards during the first half.
Havertz's wild lunge earned him a yellow card despite the appeals of the Newcastle bench.
His challenge was then followed by a rash elbow from Guimaraes, who smashed into the back of Jorginho after the ball had gone.
The Brazilian's elbow went unpunished, though, with VAR checking the incident before waving play on.