The long-running comedy sketch show "Saturday Night Live" recently returned for its 49th season. During last week's season premiere, SNL cast member Kenan Thompson had some fun at the expense of Colorado Buffaloes coach Deion Sanders.
Thompson donned a Buffaloes sweatshirt and a hat. At the end of the skit, the actor put on a pair of sunglasses that appeared to be similar to Sanders' signature golden shades that he typically wears on the sidelines.
Sanders, who seemed to be more than willing to take a joke, said he enjoyed watching Thompson parody him. But the legendary NFL player admitted that former football player and current YouTube star and comedian Lou Young does one of the best Coach Prime impressions.
"But I'm a fan of Kenan, let's get that straight," Sanders said Tuesday during a news conference in reference to the "SNL" sketch. "It was good."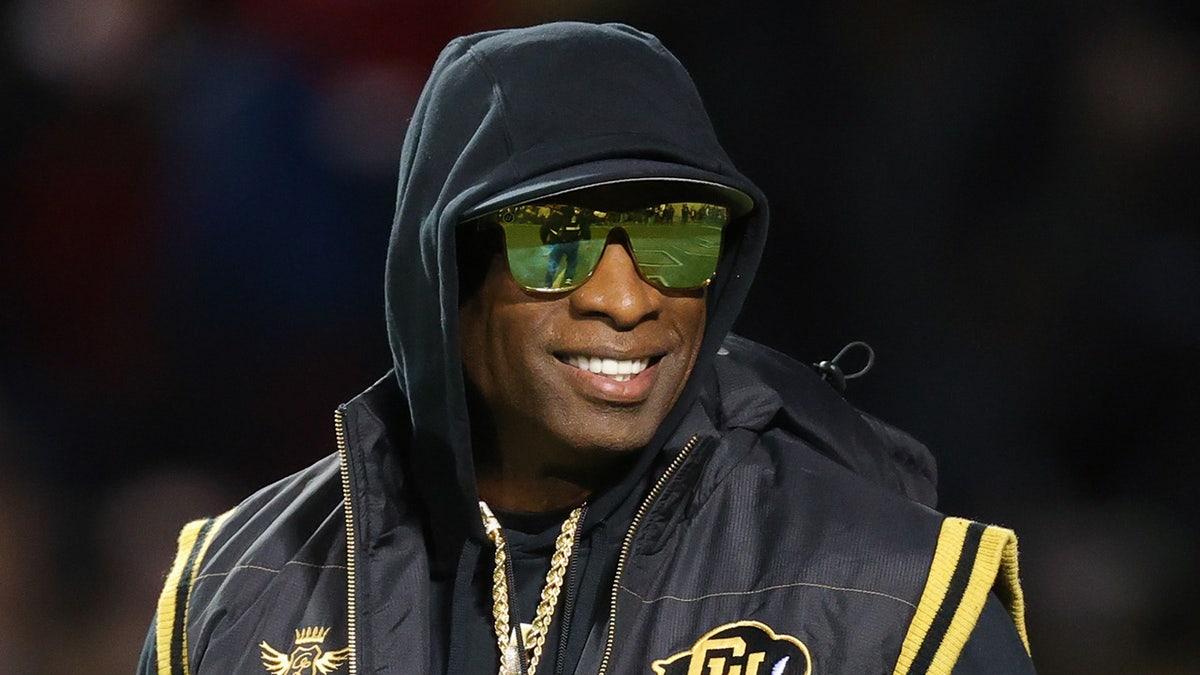 Sanders has also previously shared social media videos of his son, Shilo, doing Coach Prime imitations.
The Buffaloes are coming off a 46-43 double-overtime home loss to Stanford, a game in which Colorado blew a 29-0 lead. The Buffaloes did not play last week due to their scheduled bye.
Sanders said the collapse against Stanford has not sat well with him.
"I don't stop thinking. That's my darn problem," Sanders said. "That's why we can't rest as humans sometimes. We've got to learn how to turn our minds off. It's hard for me to shut this off because I enjoy it so much and I want to dominate it."
Thompson, playing the role of Sanders in the "SNL" skit that aired the night after the Stanford loss, imitated the confidence of Sanders by saying, "We just keep winning, man. Every game. Every minute. We're winning at life."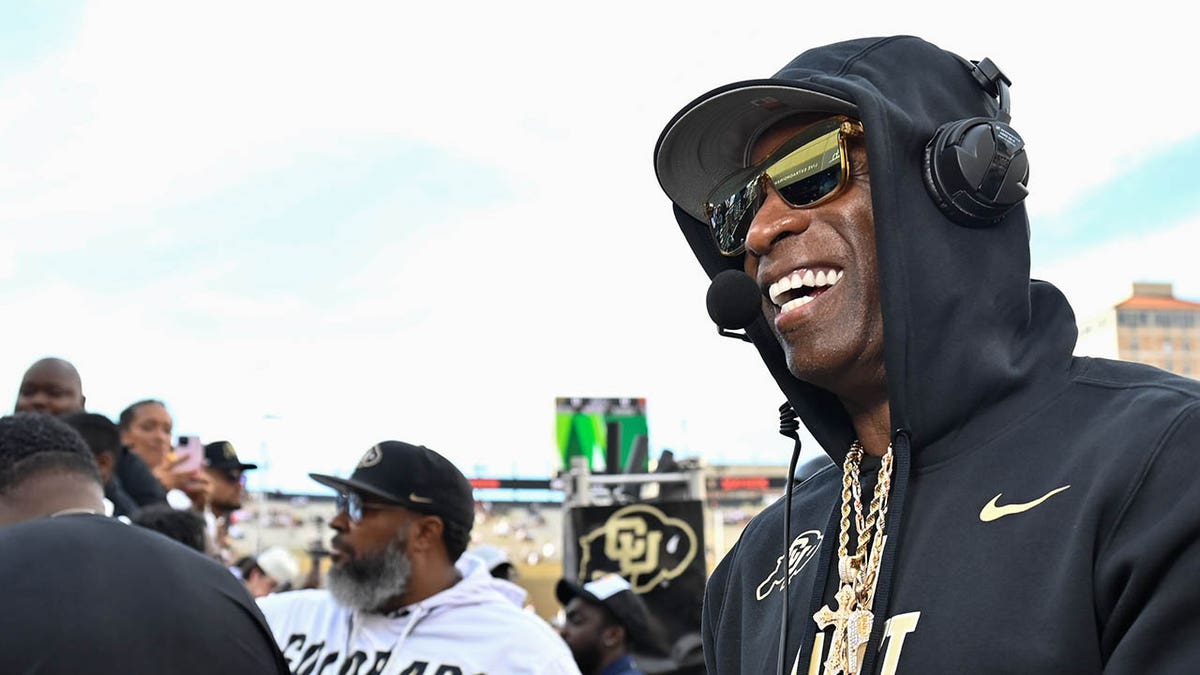 To which anchor Colin Jost replied, "Well, yeah, you're also 4-3. So, you have lost a few." Jost also mentioned the loss to Stanford.
"Wasn't that crazy? We went up 29-nothing at the half," Thompson said in the character of Sanders. "So, I went home and fell asleep. I woke up this morning as shocked as anyone. But come on, man, nobody's perfect. Name one team that's undefeated."
The Buffaloes will travel to California this weekend for a matchup against UCLA at Rose Bowl Stadium. Sanders said he admired Bruins coach Chip Kelly.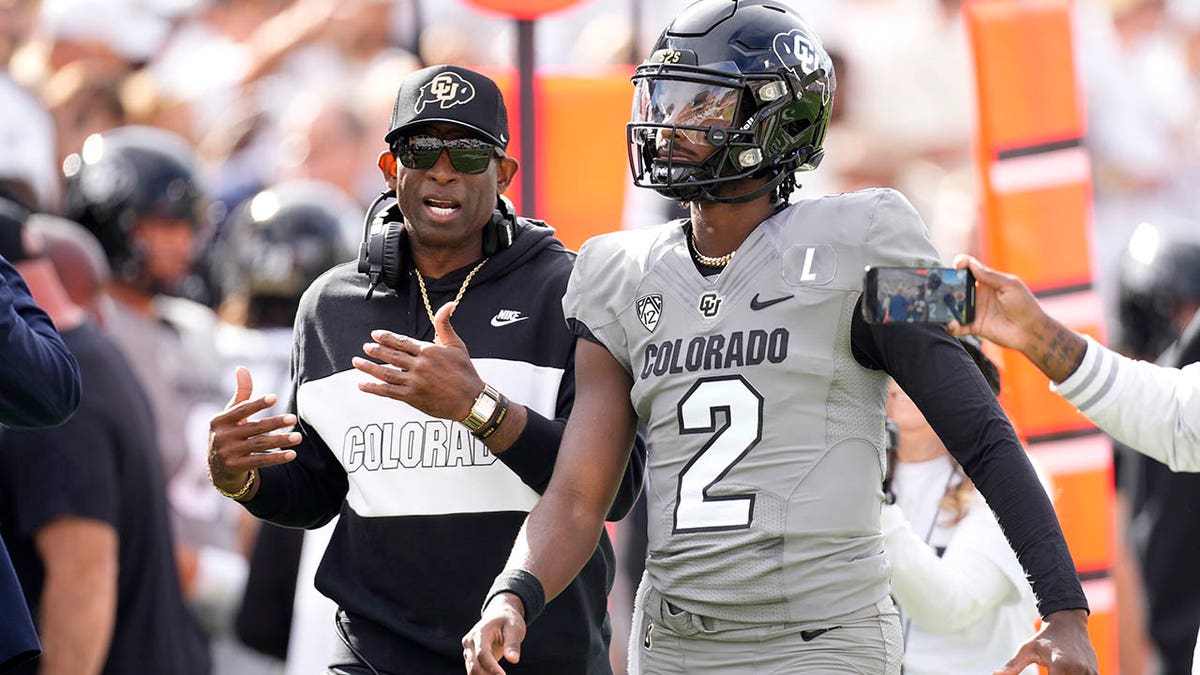 "I really admire his accomplishments thus far in the game of football," Sanders said, "not just college but pros as well."
As for whether his team has met expectations in Sanders' first season at Colorado, well, those are awfully difficult expectations to meet.
"My expectations are lofty," Sanders said. "I know where I feel like we should be record-wise, and I know what we can accomplish. I just want to put it all together."