Gabriel Martinelli scored the first goal of his senior international career on Thursday night.
It arrived just three minutes into Brazil's World Cup qualifying game against Colombia in Barranquilla.
The Arsenal winger collected the ball just inside the Colombia half, tight to the left touchline.
Martinelli then dribbled with the ball for five seconds before playing twice exchanging passes with Vinicius Junior and then producing a cool sliding finish from 14 yards.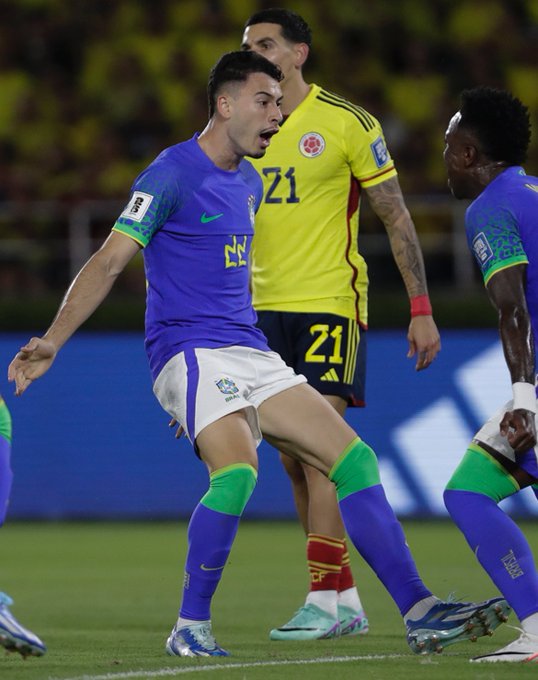 Martinelli ran straight over to Vinicius after seeing his shot hit the net. The two wingers were then pounced upon by the likes of Raphinha and Bruno Guimaraes as Brazil celebrated as a team.
This had been Brazil's earliest goal in a World Cup qualifier since 2016.
Martinelli – who made his Brazil debut in March last year – had made seven senior international appearances prior to Thursday's game.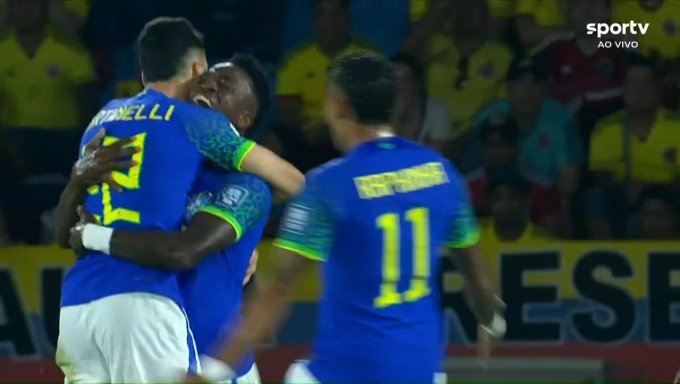 Despite never previously scoring for his country, Martinelli netted 16 goals for Arsenal at club level last season.