Tiger Woods has made so many comebacks in his extraordinary golfing career that they have become an integral part of his legend.
But after his 2021 high-speed, single-car accident in the Los Angeles suburbs, even Woods must have known that a serious comeback was unlikely. His right leg had been smashed to pieces, and he was lucky that it was still attached to the rest of his body.
What the 15-time major champion needed now wasn't so much a comeback in a competitive sense but rather a way back onto the course. Renowned golf writer Alan Shipnuck believes that the emergence of the Saudi-backed LIV Golf tour provided Woods with the most unlikely of pathways.
"This battle for the soul of professional golf gave Tiger a purpose," Shipnuck told CNN Sport. "It gave him a rallying cry. He was this galvanizing figure for the PGA Tour, fighting for its legacy."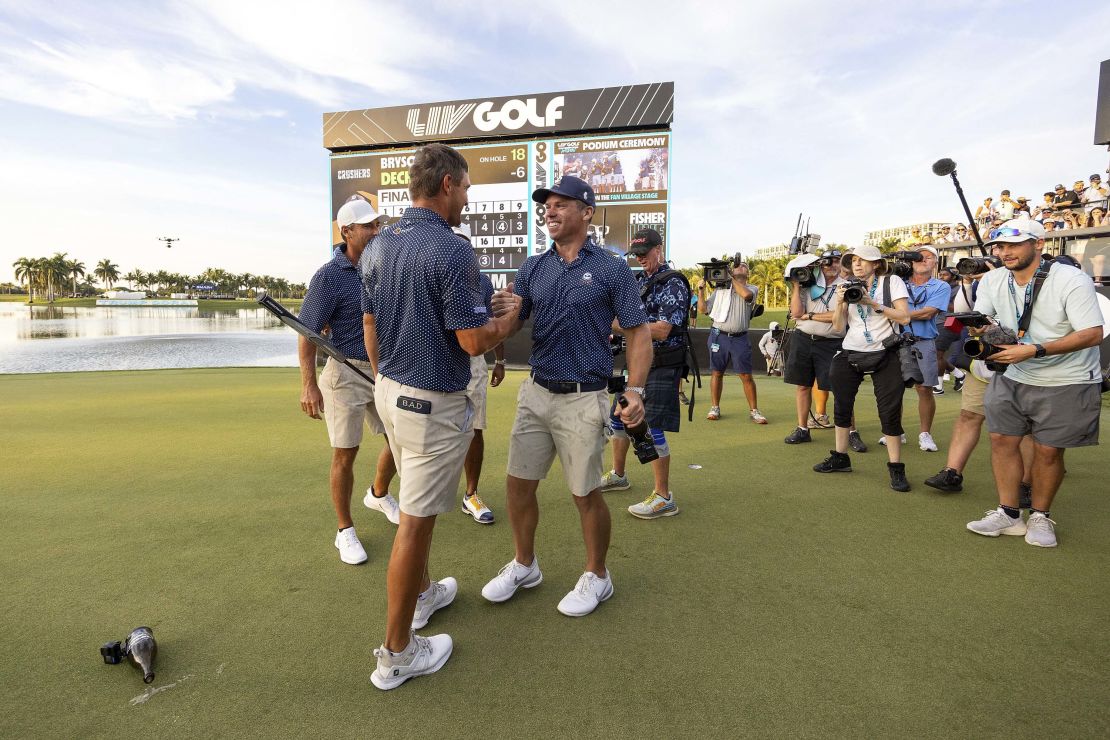 'Haves and have-mores'
In the spring and summer of 2022, men's professional golf had been plunged into a crisis. As the game's biggest stars were being tempted by guaranteed salaries well into eight figures, the game was cleaved into a world of "haves and have-mores," as Shipnuck described it.
As the battlelines were drawn and the rhetoric became increasingly heated, Woods arrived on the scene as the game's elder statesman, eager to make a stand for golfing heritage.
Fighting back from injury, divorce, and scandal, Woods' headlines had been less about golf for those who weren't around for his golden years. He won the Masters in 2019, but that was 11 years after his previous major win.
"Tiger's always been a loner," Shipnuck explained. "He's always been an introvert, and there's entire generations that don't know him at all because he's been injured for so long."
But that began to change after Woods flew into Delaware to head up an impromptu players' meeting, at which they all thrashed out a new direction for the PGA Tour.
"I really think it's been a crucial part of Tiger's road back from that accident, to have more human connection and to feel the love and the warm embrace of his colleagues. I don't think you can overstate how important that that this has been for Tiger.
"We may ultimately have to thank LIV Golf for giving us a new, improved, and more engaged Tiger Woods!"
Shipnuck's new book, "LIV And Let Die," chronicles the tumultuous emergence of the breakaway tour.
Australian two-time major champion Greg Norman emerges as the chief provocateur in the book, whose long-standing desire to shake up the game was re-energized by the seemingly limitless reserves of Saudi Arabia's Public Investment Fund.
It's a compelling read, littered with so much profanity that it sometimes reads more like a screenplay for a Quentin Tarantino movie than a book about a traditionally genteel sport.
Two of the 62 f**ks in the book come from five-time major champion Brooks Koepka, who joined the LIV Tour in the summer of June, 2022.
"F**k all of those country club kids who talk sh*t about me," Koepka is quoted as saying, "You think I give a f**k what they think about me? You think I care what people say about me? I had three surgeries and I'm supposed to turn down $130 million? I grew up with nothing."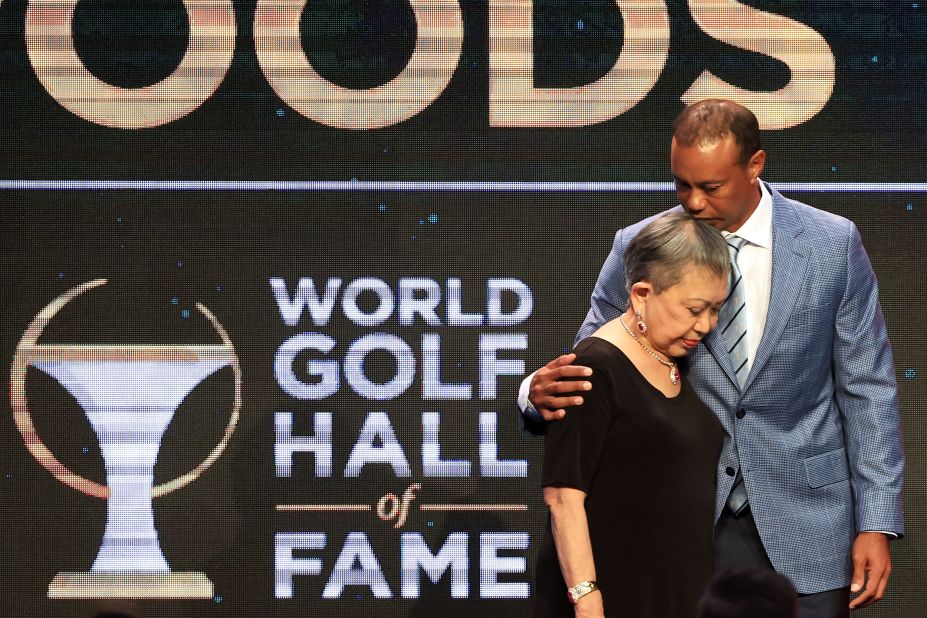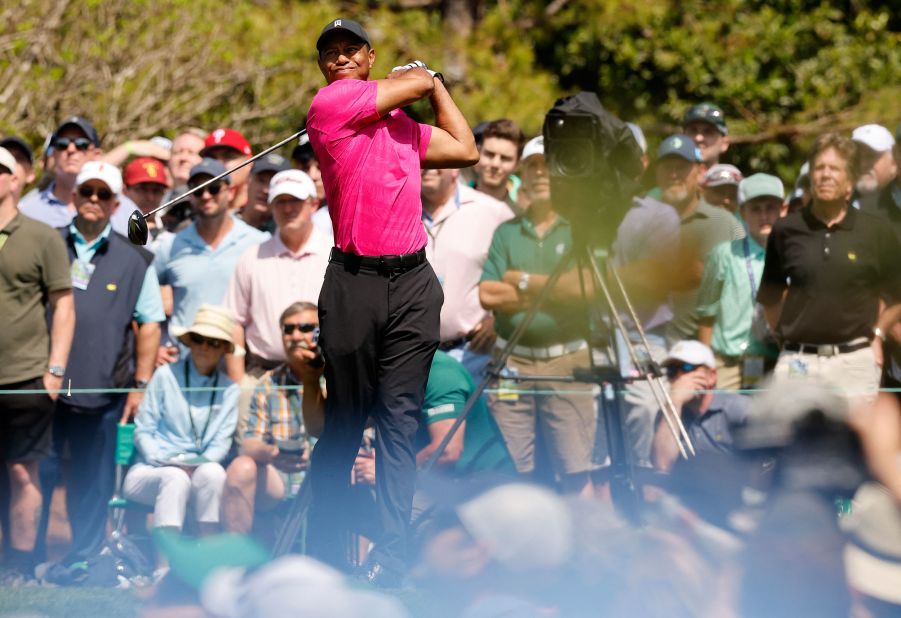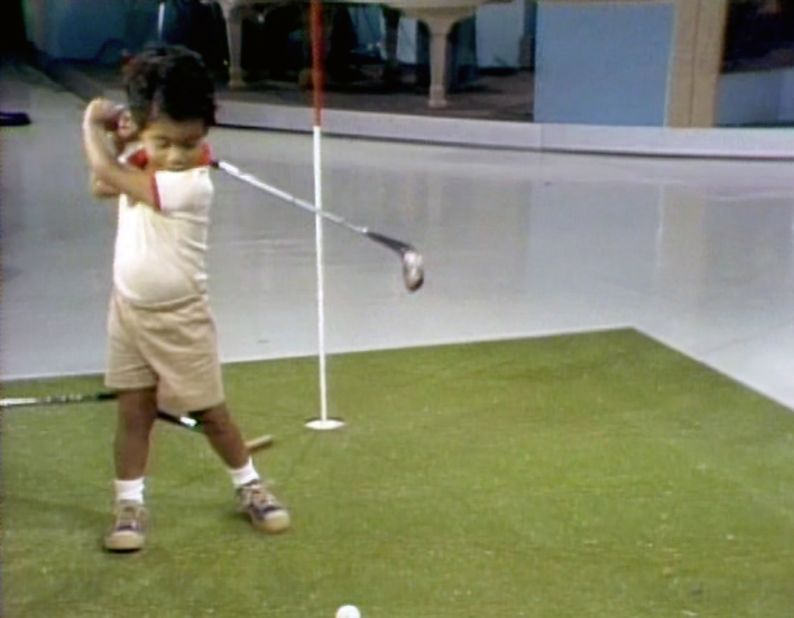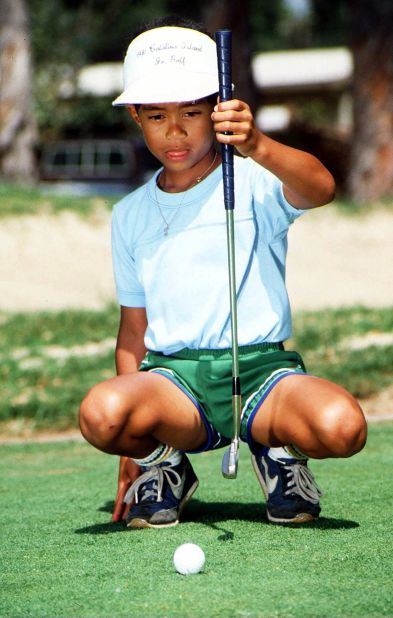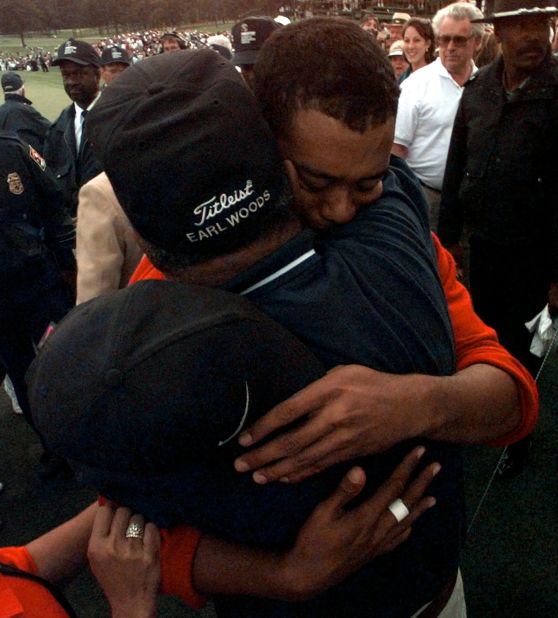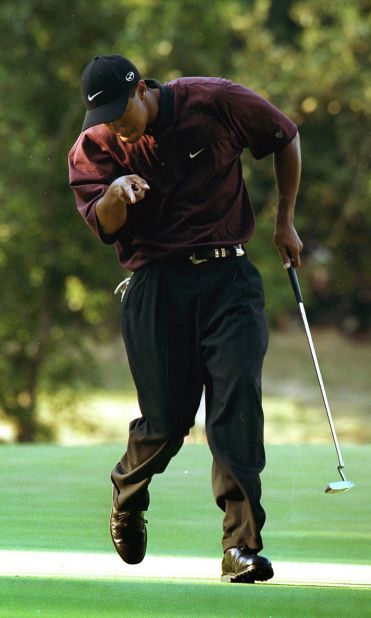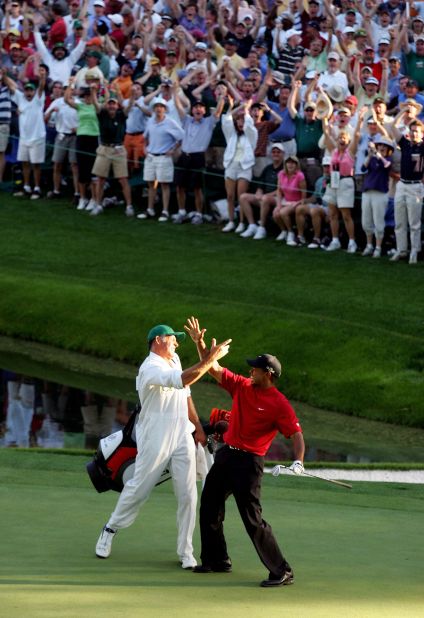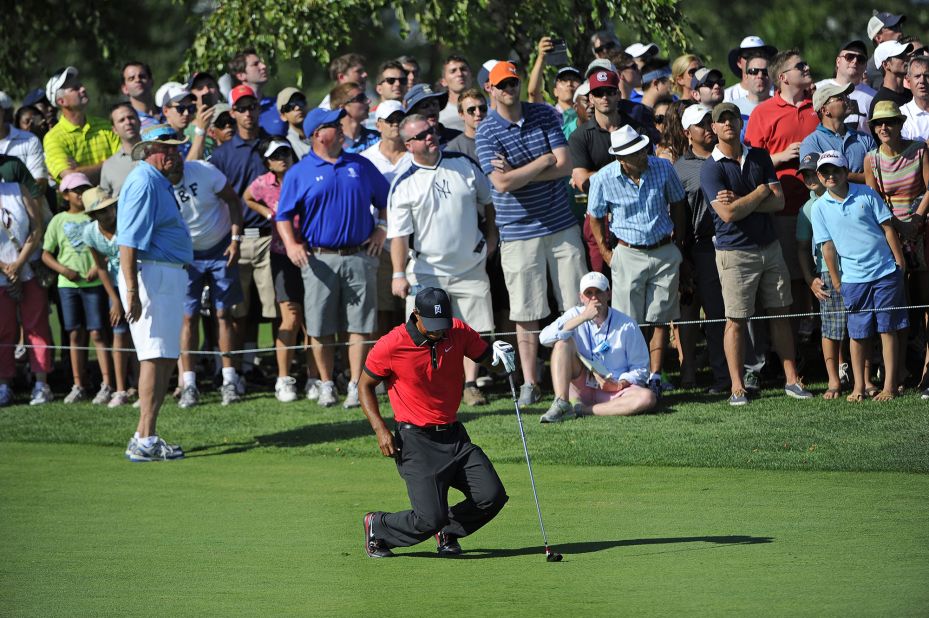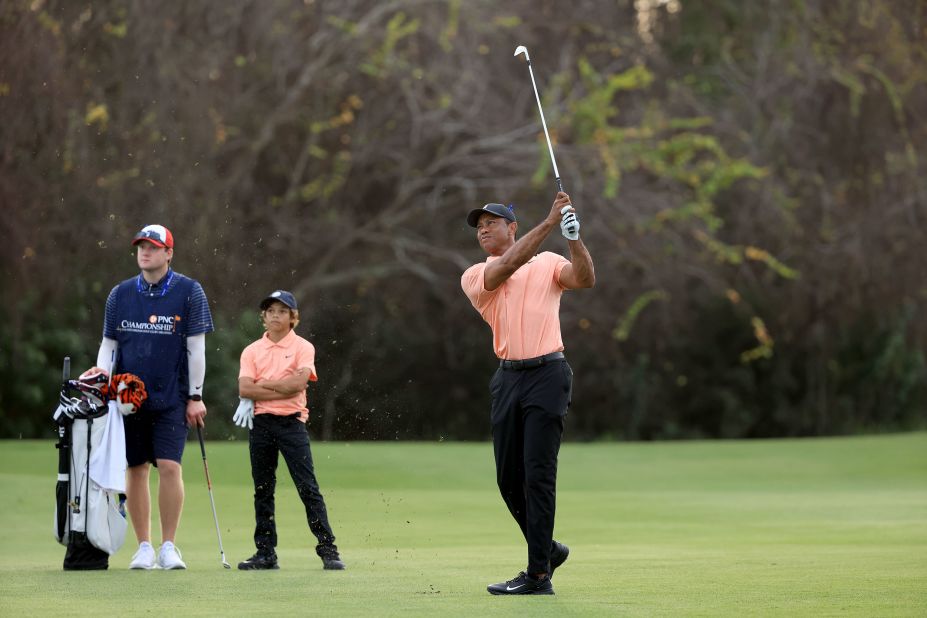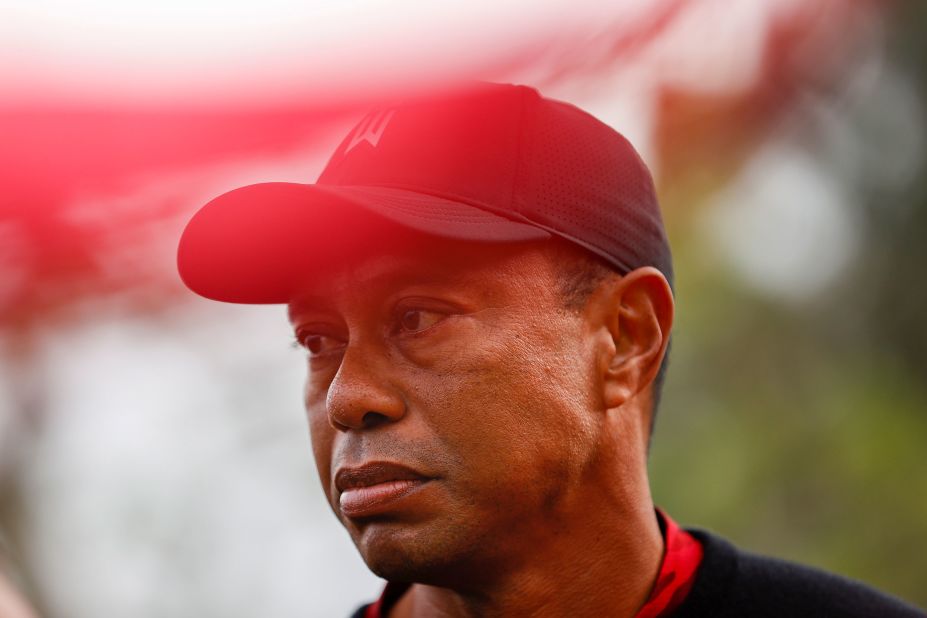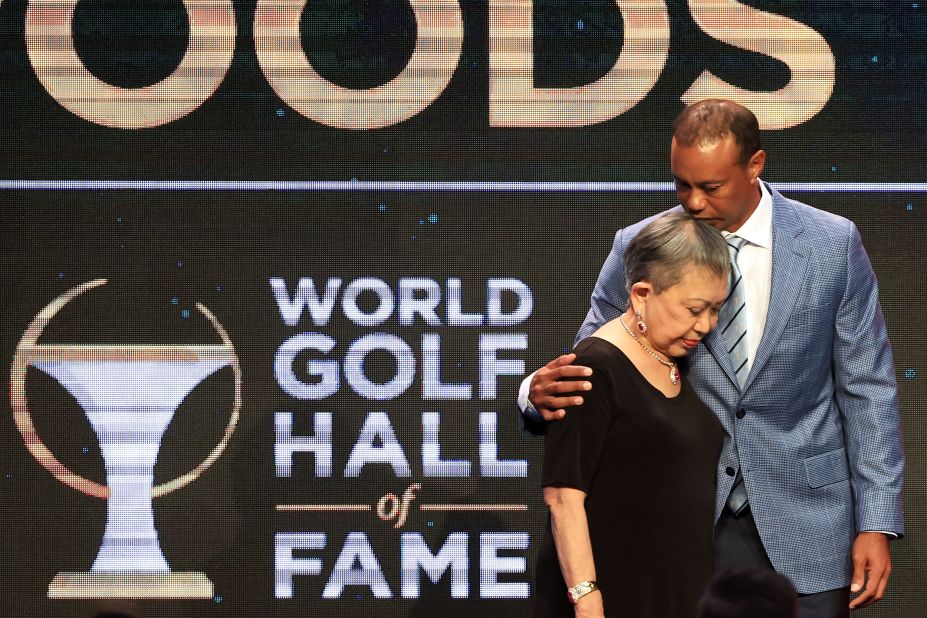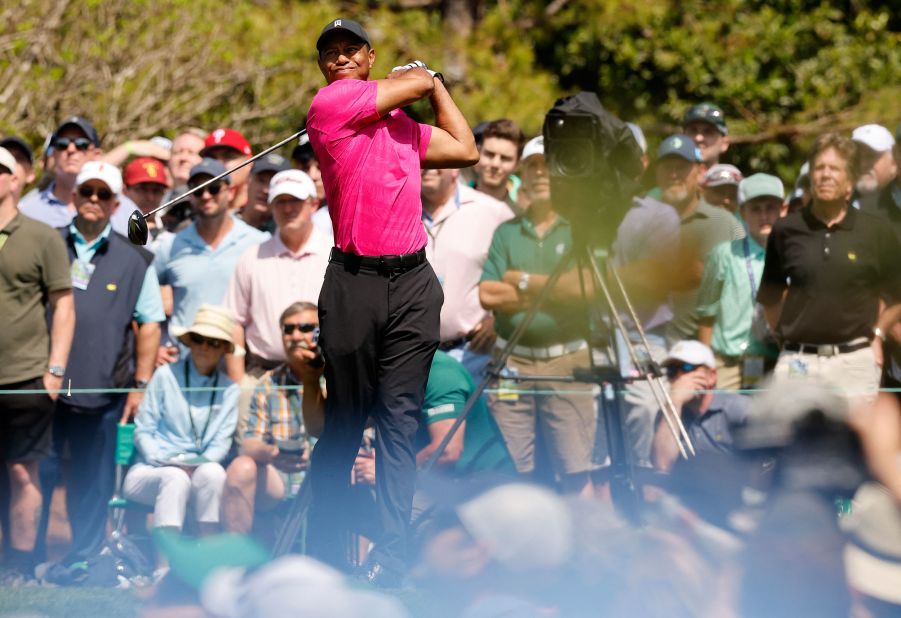 Shipnuck accepts that the colorful language speaks to the highly charged emotions on both sides.
"I never think it's my job to edit someone's language if they're fired up and if they have something that they want to say forcefully, then I just let it go," adds Shipnuck.
"The passions were so inflamed, it became very personal to the players, to the executives, and to the money guys behind the scenes. It took some time to get people to really talk honestly like they did, including those four-letter words!"
Shipnuck says that he spoke with players, caddies, CEOs, agents, financiers, lawyers, fans and wives for his book, but it has not been well received by everybody.
'I'm a journalist'
Writing on the X platform, formerly known as Twitter, two-time major champion Justin Thomas said: "I'd like to speak on behalf of a lot of tour players and say we're sick of @AlanShipnuck doing what he does.
"Bring positivity and good stories to help grow the game of golf, not try and make money bashing guys, earning zero trust, with a lot of incorrect information. Ridiculous."
Shipnuck has defended his work, telling CNN that he's not a "publicist, I'm a journalist."
"My obligation's to the reader, not to the players," Shipnuck adds. "They count on me to give them the truth and tell them what's really happening behind the scenes.
"When you do that, you offer this counter-narrative for what the players want to believe, what they've been told by their leadership, what's in their best interest; they sometimes get upset about it. I feel that it's really their problem, not mine."
Shipnuck describes the overarching themes of the narrative are loyalty and betrayal, vengeance and greed, but there's much more nuance than might have seemed apparent at the time.
Rory McIlroy, whose full-throated and principled defense of the PGA Tour earned him a badge of honor in the esteem of many, was seen as "the moral conscience of golf." But Shipnuck hints that perhaps it wasn't quite so black-and-white.
"Rory also emerged as the leading troll," Shipnuck tells CNN. "Rory was a great ambassador for the tour, but he made it very personal.
"And the LIV players rolled their eyes about Rory being held up as this white knight because Rory has tremendous business interests through the PGA Tour that he's also fighting to protect."
Equally, perhaps there was more to the so-called villains than first met the eye.
"It misses all the nuance to say they just sold out and took the money," says Shipnuck. "I mean, obviously, the money was an inducement. Everybody understands that. But there were more things going on."
Shipnuck explains that 2020 US Open champion Bryson DeChambeau, a young man in his prime, was one of the more surprising players to join LIV.
In the book, a narrative emerges that indicates the American player felt undervalued by his peers on the PGA Tour. Shipnuck told CNN of the pain in DeChambeu's voice as he spoke about it, writing:
"He told me that, six years in a row, he tried to get elected to the Player Advisory Council on the PGA Tour. It's like running for president when you're in high school, but for six years in a row, his peers rejected him. He had real pain in his voice when he told me, 'I guess they just don't like me.'"
Once he'd joined the LIV Tour, DeChambeau assumed a leadership position as a team captain.
"Patrick Reed and Sergio García had worn out their welcome on the PGA Tour. They were disliked by their peers; they were feuding with the leadership. LIV was just a fresh start, a new organization that caters to the players and has a different mentality.
"Phil Mickelson needed to be validated as the smartest guy in the room. All of them wanted the money, clearly, but there's a lot more at play. The 'good guys' always have a little shadow, and with the 'bad guys,' there's usually a redeeming quality or two."
Ultimately, for all the bitterness and acrimony, it could be that all the players will end up on the same side.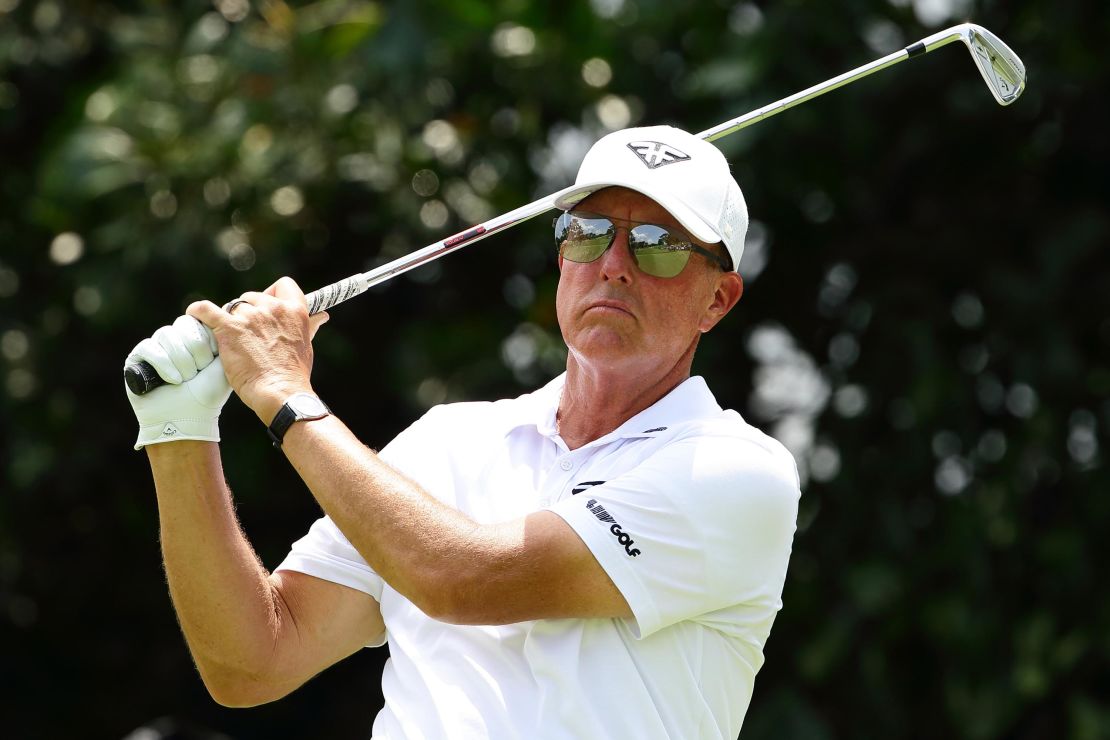 Almost exactly a year to the day since LIV played its inaugural tournament in London, PGA Tour Commissioner Jay Monahan and PIF Governor Yasir Al-Rumayyan revealed that they had brokered a surprise truce and settled their lawsuits.
While the full details have yet to be hammered out, the pair announced that, along with the European Tour, they would join up to create an entity that would unify the game.
"They all doubled and tripled their salaries," Shipnuck explained. "One of Phil Mickelson's primary complaints was that the PGA Tour was sitting on a lot of money that belonged to the players. You could say he was vindicated in that regard."
The fans could also win, as a result.
"If they can create a schedule where you take maybe the best dozen PGA Tour events, the best five or six on the European tour, and two or three LIV events and you put this together in a way that makes sense geographically and throughout the year – and all the best players will always show up – that would be a huge win for golf fans," according to Shipnuck.
Assuming the Saudis remain involved with the project, it would also be a win for them.
To take a seat at the table of a major international sport and walk the corridors of power and influence in the western world after emerging from the shadow of their alleged involvement in 9/11, the murder of Jamal Khashoggi and a poor human rights record would be a significant coup.
Saudi Crown Prince Mohammed bin Salman has previously said he doesn't "care" about the country's investment in sport being described as sportswashing.
"Well if sportswashing is going to increase my GDP by one percent, then I will continue doing sportswashing," MBS said in an interview with Fox News which aired in September.
The LIV episode is proof, Shipnuck argues, that sportswashing works.
"In the first year of LIV, the players were pounded with questions about Khashoggi, about [Crown Prince] Mohammad Bin Salman, about the human rights abuses of the Saudi government against its own citizens. And by year two, those questions started to disappear because fatigue sets in.
"That's why sportswashing is so popular among certain bad actors because it does have that effect over time. You normalize these countries.
"Over time, the resistance starts to fade away and there does become this acceptance that they're part of professional sports or part of the global economy. And, maybe, they are our allies."