Arsenal and referee chiefs remain at loggerheads with the Premier League club set to cite decisions that have gone against them since last season in their next meeting in a bid to prove a pattern.
Mail Sport can also reveal that Arsenal's angry reaction to losing 1-0 at Newcastle at St James' Park on Saturday has not gone down well among the refereeing fraternity, with one source describing their response as 'over the top' on Monday.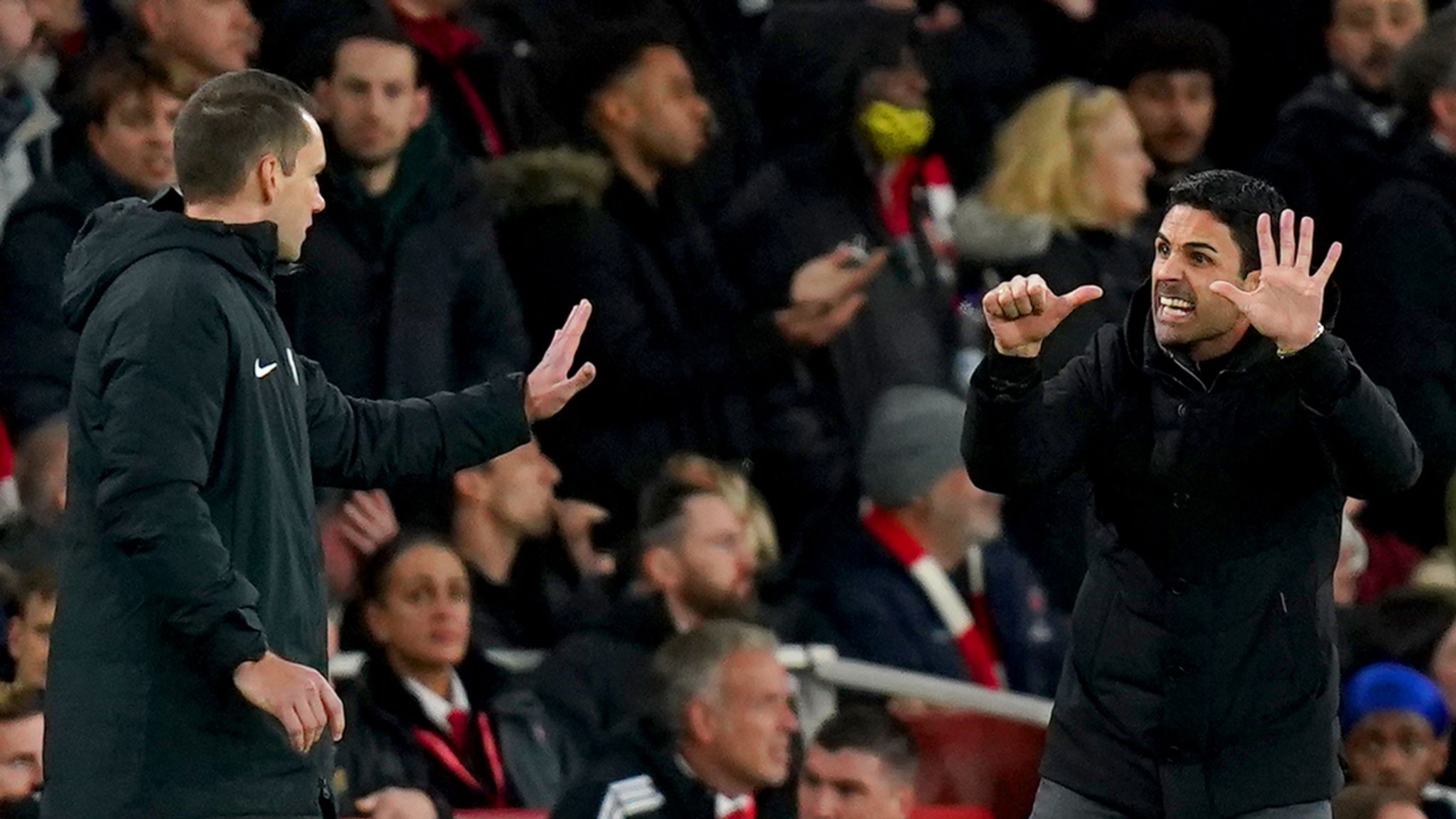 Mikel Arteta was fuming after his Arsenal team lost 1-0 to Newcastle in a controversial manner
Arsenal and Newcastle players surround the referee at the end of the Premier League game
It has created friction between the club and refereeing body, who have decided not to respond publicly to the fallout from Arsenal's first Premier League defeat this season.
Manager Mikel Arteta branded Anthony Gordon's winner 'embarrassing' and a 'disgrace'. Arsenal then took the unusual step of doubling down on that fury on Sunday, releasing a club statement in which they said the loss involved 'yet more unacceptable refereeing and VAR errors'.
They added that the Premier League's players, coaches and supporters 'deserve better' and said the PGMOL 'urgently needs to address the standard of officiating'.
.
Insiders at the refereeing body believe the backlash from Arsenal has been totally unnecessary, adding that strides are being taken to ensure greater accuracy under new chief Howard Webb.
Yet this latest development is a clear indication of the fury among Arsenal's senior ranks at decisions they feel have not gone their way. As well as flagging up Gordon's goal in their next meeting, the club are set to mention examples from the previous campaign to further illustrate their frustration.
Mail Sport understands that they include the 1-1 draw against Brentford in February which saw PGMOL acknowledge that VAR Lee Mason did not draw the offside lines prior to Ivan Toney's equaliser. Another is the 3-1 defeat by Manchester United in September of last year, when Gabriel Martinelli's opening goal was wrongly disallowed.
A further example from this season is set to be Manchester City's Mateo Kovacic escaping a red card last month for his challenge on Martin Odegaard, which VAR chose to keep as a yellow, and then the subsequent tackle on Declan Rice which again escaped further punishment.
Gordon's goal for Newcastle faced a series of VAR checks which lasted four minutes, none of which were deemed conclusive enough to disallow the tap-in.
Arsenal host Burnley in the Premier League on Saturday and should discover the assigned officiating team today.
VAR referee Lee Mason forgot to draw the offside line in the match against Brentford
Gabriel Martinelli's goal against Man United was denied
.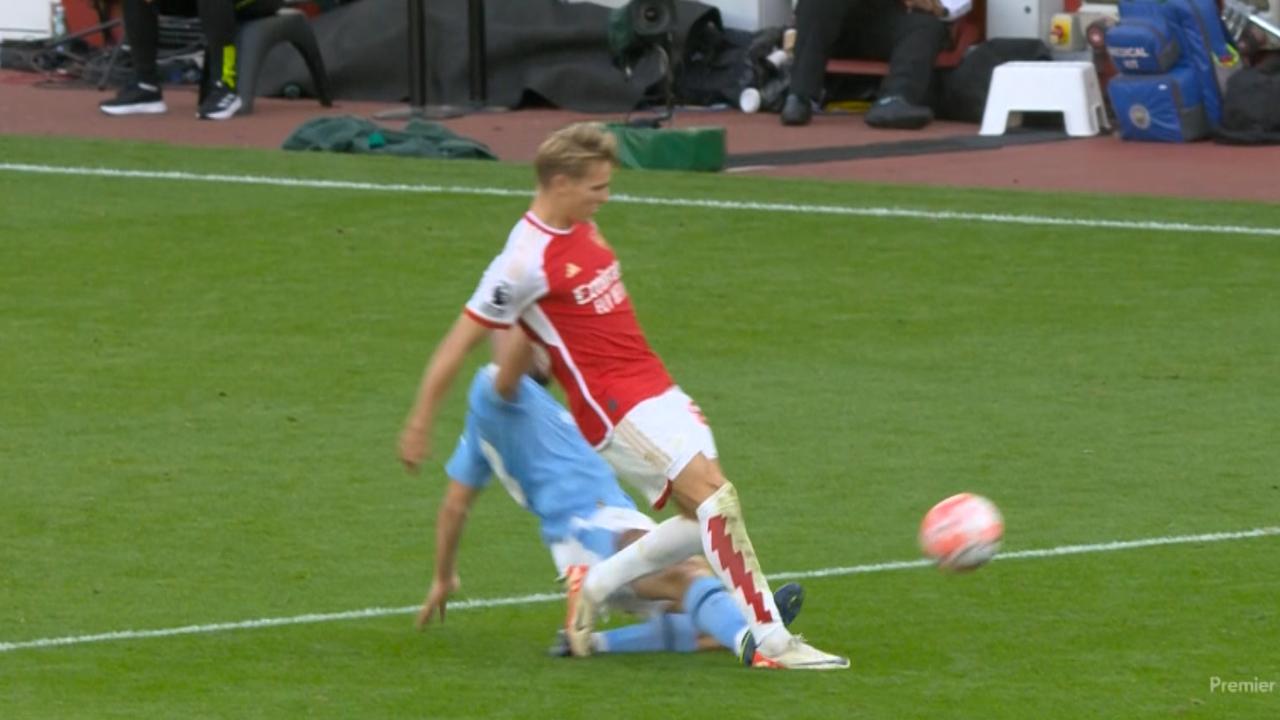 Mateo Kovacic got away with a rash tackle during Arsenal's 1-0 win over Manchester City