The Los Angeles Lakers endured a challenging night at the Moda Center, overcoming turnovers and a resilient Portland Trail Blazers to secure a 107-95 road victory. Despite a shaky start and nearly squandering a 16-point first-half lead, the Lakers managed to stay ahead.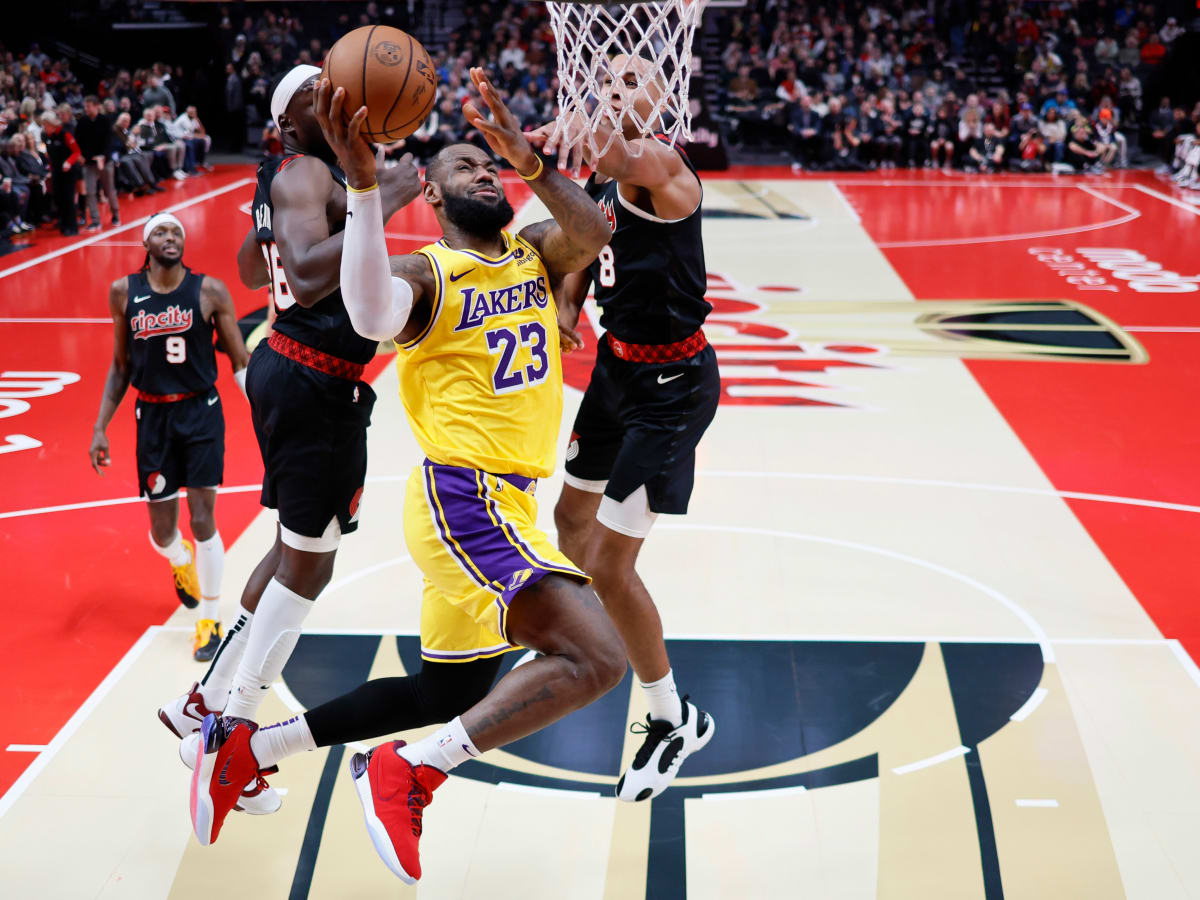 An impressive 16-6 opening run by the Lakers suggested an easy path to victory, fueled by LeBron James' dynamic play, especially on the defensive end, leading to fast-breaking offense. By the end of the first quarter, James had already contributed nine points, helping the Lakers establish a 30-23 lead.
Notably, a standout moment occurred when relatively unknown starter Taurean Prince showcased defensive prowess, turning it into a Steve Nash-inspired offensive play.
However, Portland, missing key players, capitalized on the Lakers easing off, closing the second quarter with a 6-0 run. The Trail Blazers continued their momentum with a 23-8 run spanning the end of the second quarter and the middle of the third, narrowing the gap to a single point.
Despite challenges, LeBron James' three-pointers and offensive contributions in the fourth quarter were instrumental in securing the win. Anthony Davis made a valuable impact in the paint, despite foul trouble, and Cam Reddish played a crucial role in defensive tactics.
The Lakers maintained control late in the game, securing a 107-95 victory. Notably, they outperformed the Trail Blazers in three-point shooting, assists, and points in the paint. LeBron James shone with a season-high in made threes (5-of-9) and tied his season-high in points (35).
While the Lakers dominated certain aspects, turnovers (18) remained an issue. The team's performance often mirrored LeBron's influence, emphasizing the need for consistent play.
Looking ahead, the Lakers have one more game in the pool play round against the Utah Jazz on Tuesday. Despite the challenges, the Lakers' +42 point differential stands as the best in the In-Season Tournament, positioning them well for the next phase.