LEANDRO TROSSARD has been praised by Arsenal fans after risking injury to score against Burnley.
The Belgian forward threw himself at a ball in order to head in the opening goal against the Clarets in the Premier League clash.
Leandro Trossard hurt himself after scoring
He needed assistance from the Arsenal medical team
Trossard, 28, however, did get a knock for his troubles as he appeared to land on his shoulder.
He fell awkwardly after colliding with Burnley goalkeeper James Trafford.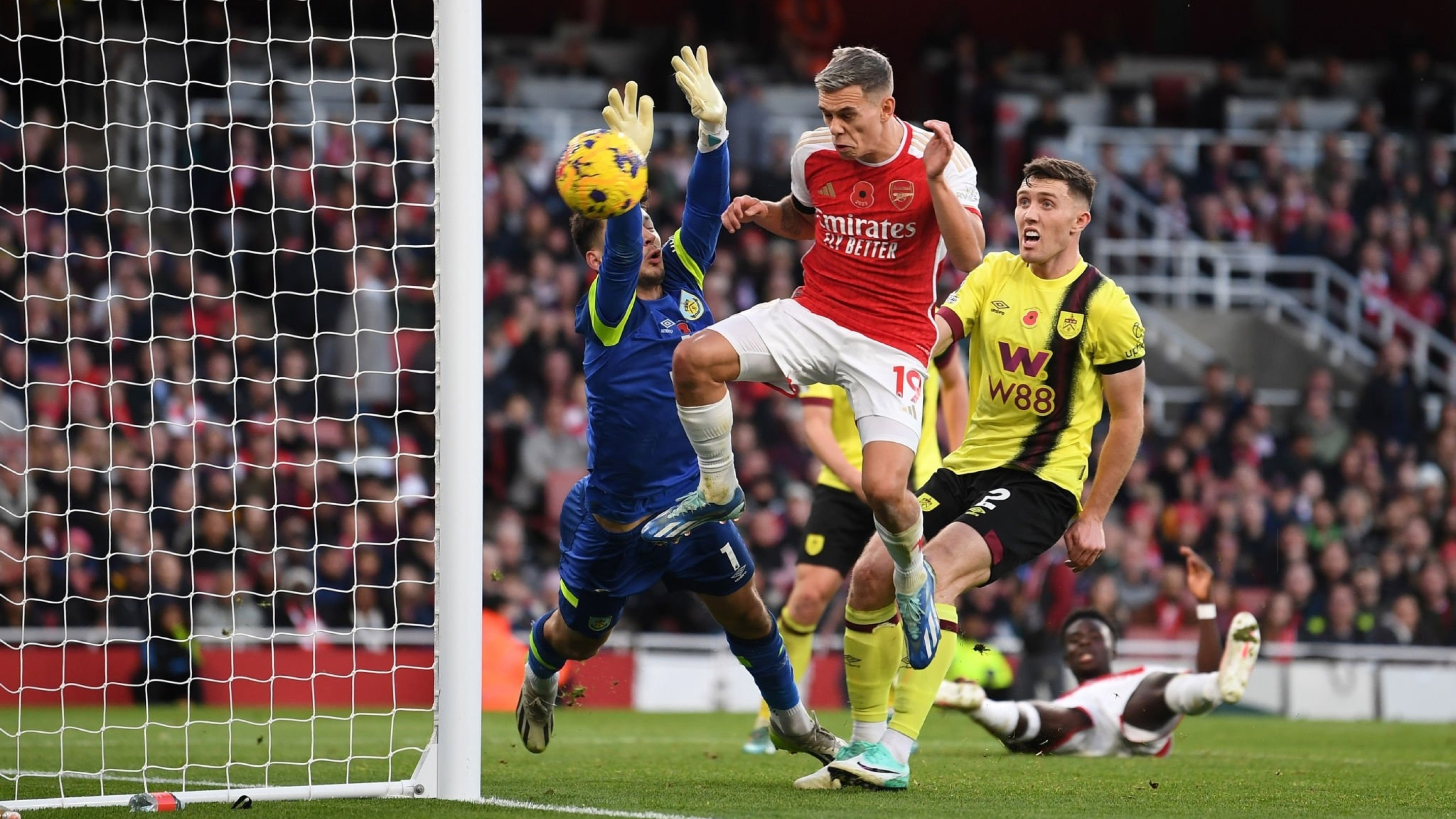 .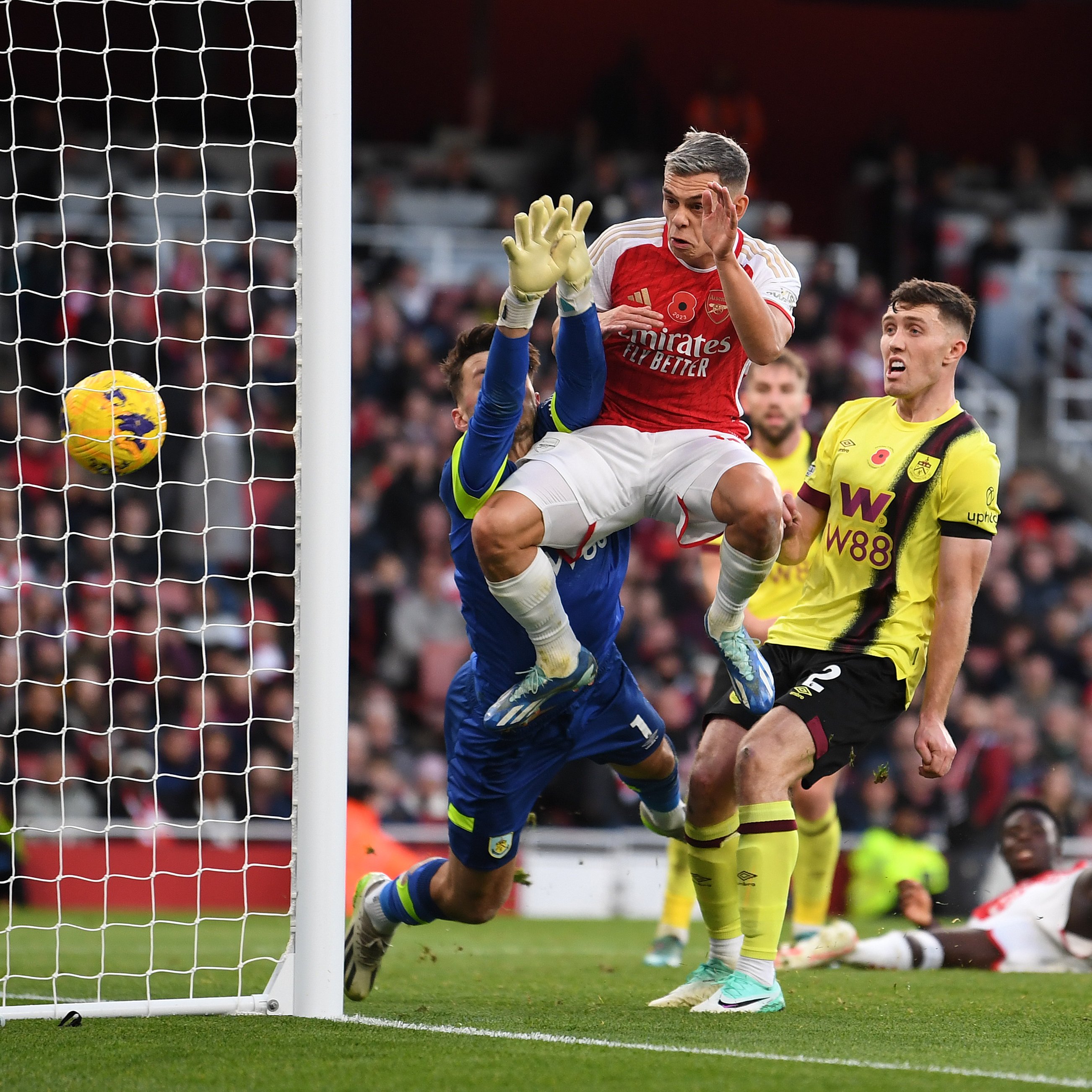 .
.
The Arsenal player struck the back of the net while still holding himself, remaining on the ground.
Thankfully, his injuries are not severe, and he was able to continue after receiving some care.
When they saw the opportunity, Arsenal supporters showered the goal scorer with praise for his efforts.
One fan hailed: "Putting his limbs on the line right before the international break."
A second posted: "Really brave from Trossard."
A third commented: "Wow what a brave goal that is from Trossard. Hopefully the injury isn't too bad."
A fourth wrote: "Leo Trossard goes in where it hurts to put Arsenal ahead!"
A fifth said: "That's gotta hurt for Trossard. What an effort though."
Another added: "Trossard sacrificed his shoulder like a real soldier man… beautiful."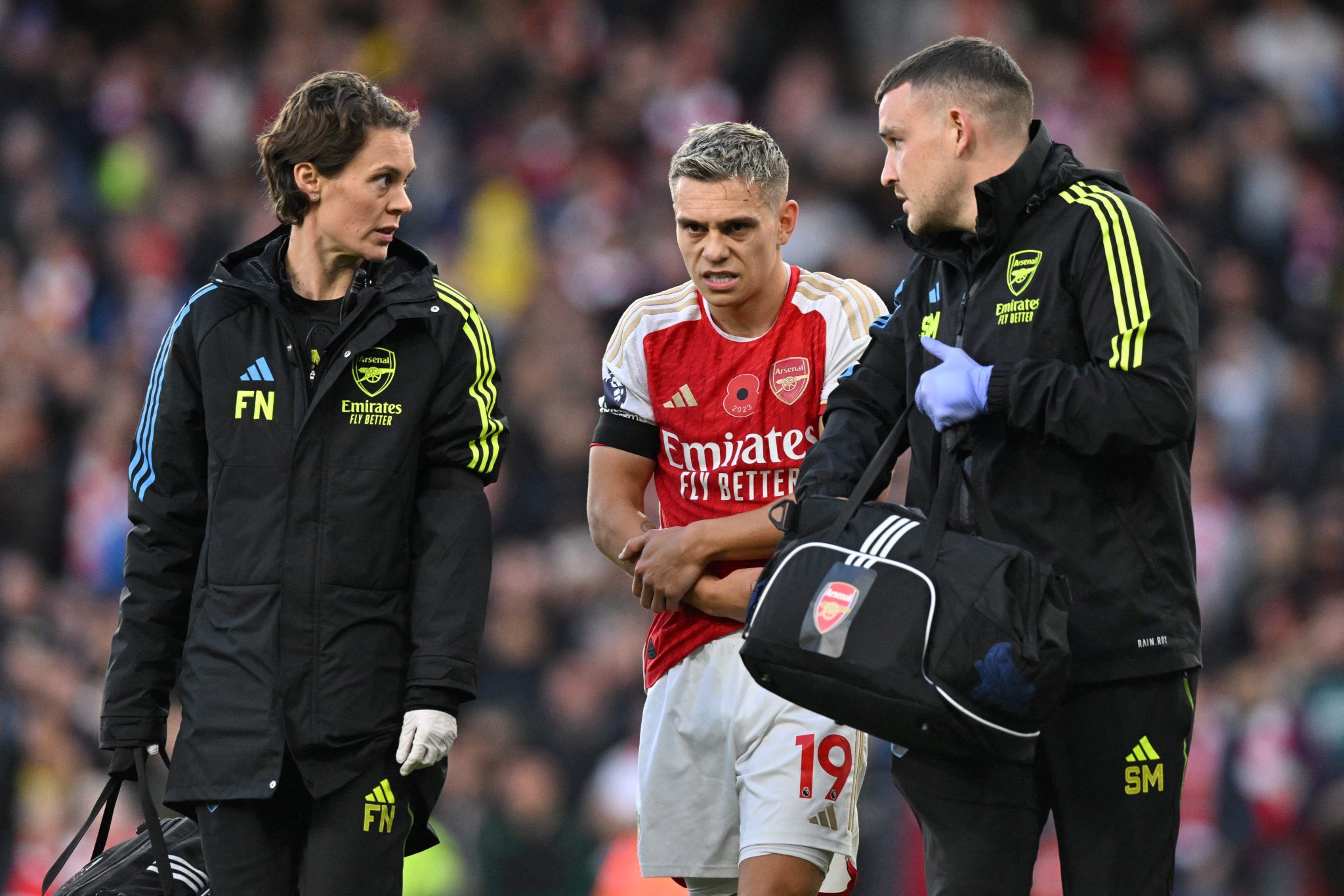 Arsenal went into the game needing a win having lost their last Premier League game against Newcastle United.