Martin Odegaard
Martin Odegaard was the star performer for Arsenal in last night's resounding victory over Brighton, which extended their lead atop the Premier League standings to seven points.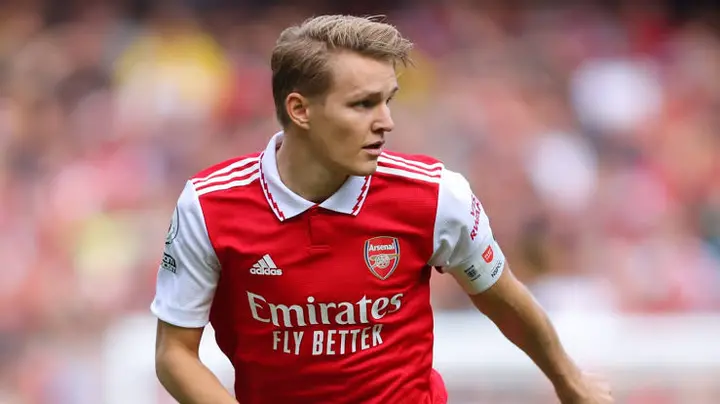 For Mikel Arteta's team, which prevailed despite a late Brighton assault, Bukayo Saka, Odegaard, Eddie Nketiah, and Gabriel Martinelli each scored once.
Odegaard was named Man of the Match for the second consecutive Premier League game.
A few eyes turned when Arteta named Odegaard the new captain of Arsenal last summer.
Even though Odegaard also leads his nation as its captain, many questioned the decision given that he had just spent 18 months as an Arsenal player.
Bruno Fernandes
Bruno is notorious for his bold attempts at apparently impossible passes, but his play has improved under the new coach. He might be annoying at times since he hands the ball off in uncertain circumstances, but he more than makes up for it with some incredible offensive maneuvers.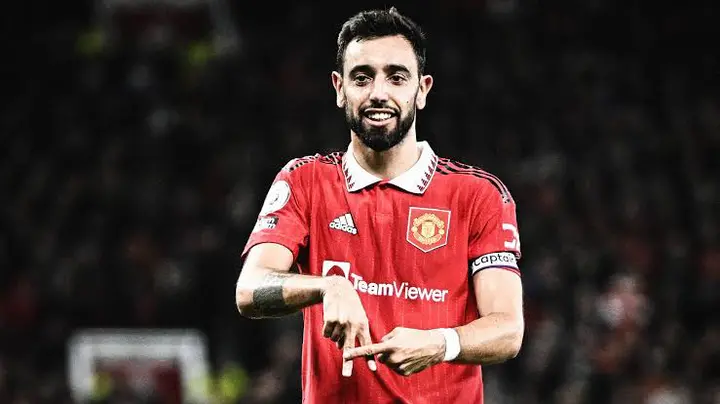 Rumor has it that Ten Hag likes the Portuguese midfielder's pressure and work ethic.
He gives Eriksen more time to manage the game.Bruno still needs to improve a few aspects of his performance, but it is clear that he agrees wholeheartedly with Ten Hag.
United will rely heavily on the 28-year-old for the second half of the season. Because of his incredible ability to entirely change the game, he will be useful.
The Comparison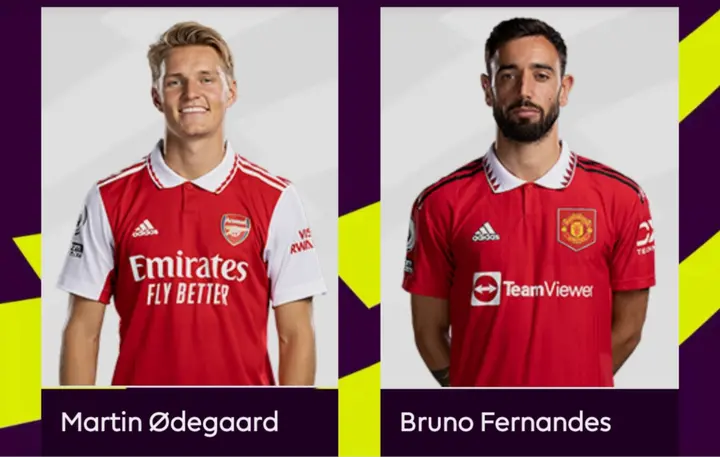 Overview: Appearances, goals, and assists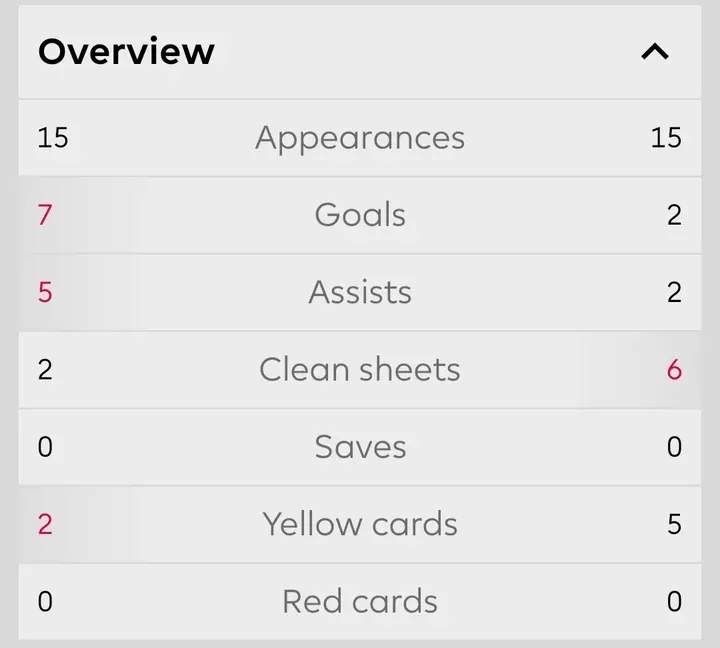 Attacking: Odegaard has more goals and their ratios, which is as a result of playing more shots. Odegaard scored two big chances while Fernandes has zero in this case. It is worth mentioning here that all of Odegaard's goals so far in the EPL have come from outside the box.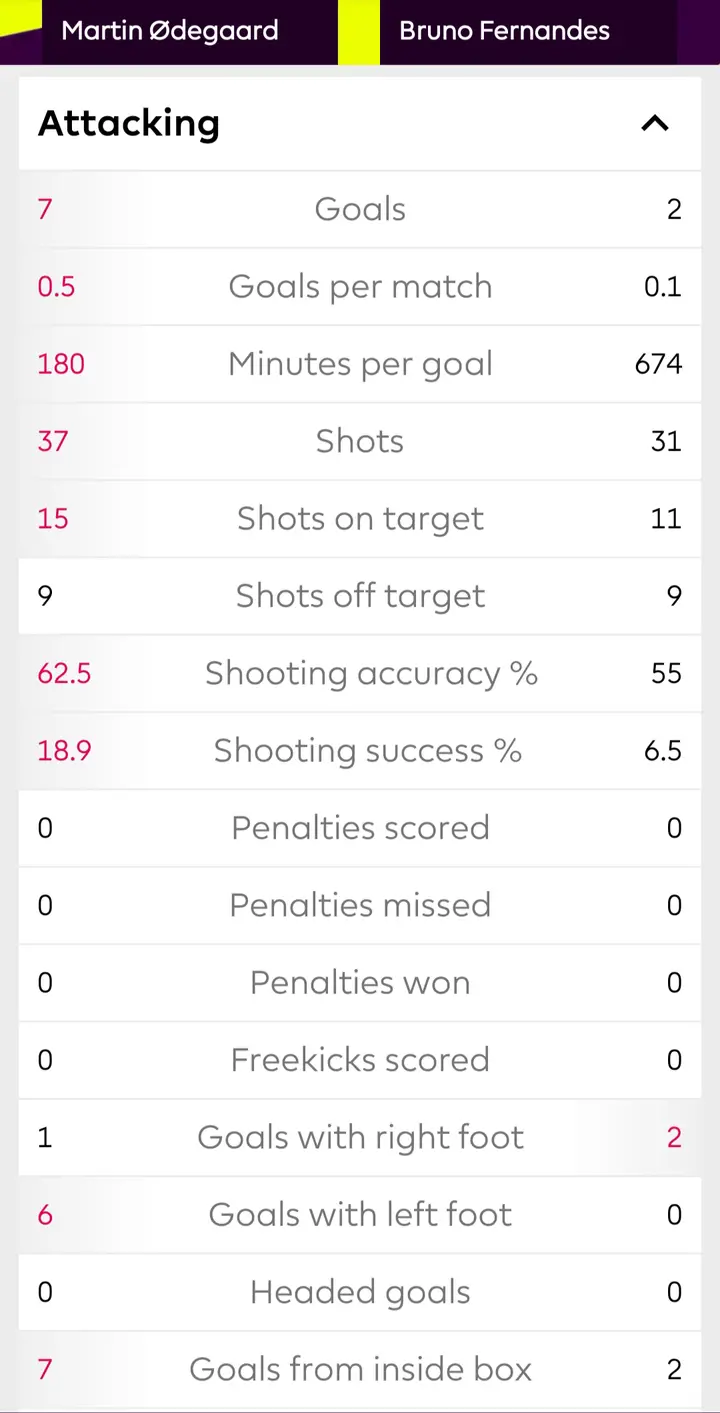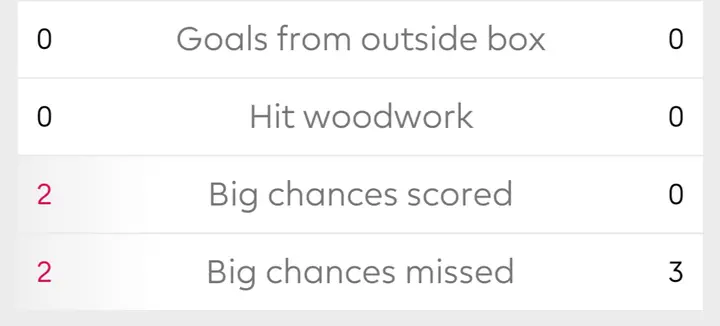 Teamplay: Odegaard only did better in assists and big chances created, but Fernandes has more passes, touches, through balls, and crosses. Odegaard, however, has a higher pass completion percentage with 82.4, which is 5.6 more than Fernandes.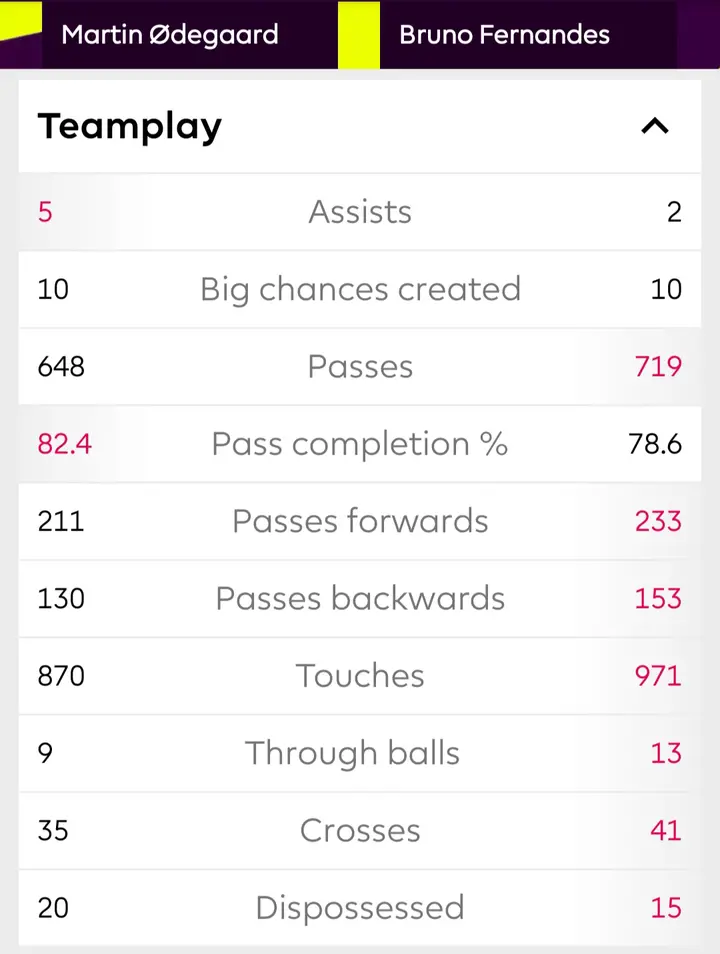 Who would you pick?