The Denver Nuggets sought to bounce back from their first road trip loss against the Cleveland Cavaliers, who were without Donovan Mitchell. However, Cleveland capitalized on Nikola Jokic's early foul trouble, establishing a lead in the second and third quarters that proved insurmountable for Denver. Strong performances from Darius Garland, Jarrett Allen, and the unexpected standout Craig Porter Jr. contributed to Denver's downfall, resulting in their fourth consecutive road loss, concluding with a score of 121-109.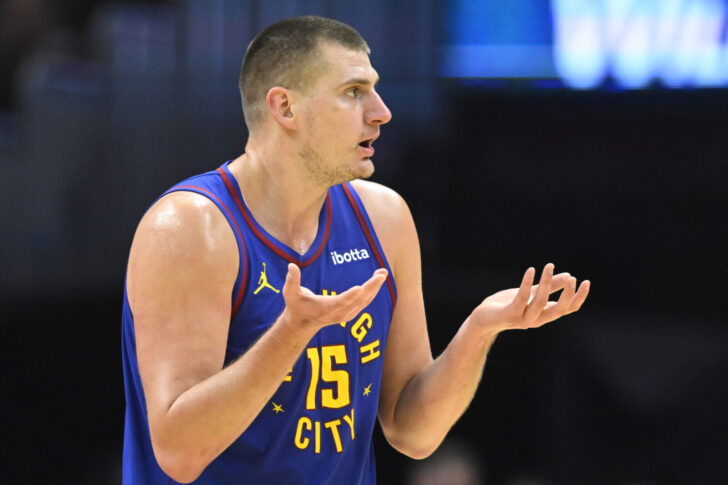 In the opening quarter, both teams remained closely matched, with Jokic and Porter leading the charge for Denver. The absence of defense, particularly against Cleveland's Max Strus, allowed the Cavaliers to gain a seven-point lead. Denver responded with a brief surge, but Porter Jr.'s impactful play, including drawing Jokic's second foul, hindered the Nuggets. Despite a bench-focused lineup closing the quarter effectively, Denver trailed by two.
Cleveland extended their lead in the second quarter, forcing a Denver timeout. Jokic returned alongside the starting unit, sparking a comeback. However, Cleveland's resilience and timely threes maintained their advantage. Jokic's third foul and a late three-pointer by Garland left Denver trailing 66-58 at halftime.
The Nuggets struggled in the third quarter, experiencing a three-minute field goal drought and allowing Cleveland to expand their lead. Jokic's fourth and fifth fouls heightened the challenge, and by the midpoint of the quarter, the Cavaliers held a twenty-point lead. Although Denver rallied with improved defense and MPJ's contributions, Cleveland closed the quarter with a comfortable 92-75 lead.
Despite Jokic's return in the fourth quarter, Denver faced difficulty converting on offense. Porter Jr. continued his outstanding performance for Cleveland, maintaining their lead. Although the Nuggets attempted to chip away at the deficit, they ultimately fell short. The Cavaliers secured a 121-109 victory, marking Denver's second consecutive road trip loss.
The Nuggets showcased moments of resilience, especially with a strong performance from the deep bench unit, but the early challenges, foul trouble for Jokic, and Cleveland's cohesive play proved decisive in the final outcome. Denver looks to regroup and recalibrate for future road matchups.