Granit Xhaka likes Instagram post on Mikel Arteta's emotional comments following yesterday's defeat at Newcastle.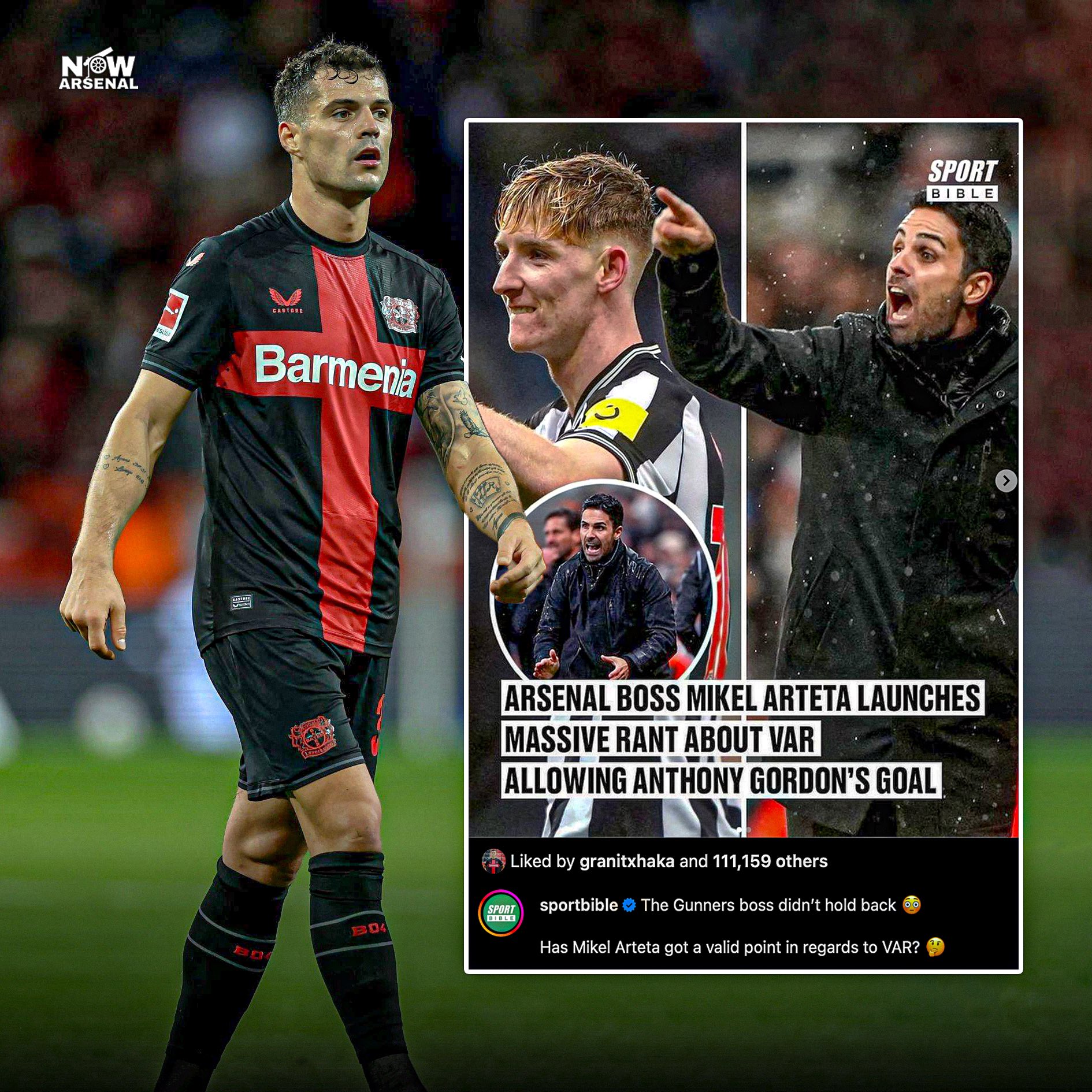 .
Arsenal's Mikel Arteta launched an impassioned attack on English referees after his team's controversial defeat to Newcastle, marking their first Premier League loss. Arteta expressed frustration with several contentious decisions during the match, including a disputed goal and missed red cards for fouls on his players.
The 64th-minute goal, scored by Anthony Gordon, underwent three VAR checks, raising questions about Joe Willock keeping the ball in play, a potential foul on Gabriel by Joelinton, and Gordon's offside position. Arteta deemed the goal an "absolute disgrace" and criticized the level of refereeing in the Premier League.
Arteta's post-match outburst, though reflective of his disappointment, puts him at risk of potential charges from the Football Association. Last season, Jurgen Klopp faced a suspension and fine for comments related to the referees, adding to the growing scrutiny surrounding VAR this season.
.
Arteta's criticism highlights ongoing issues and debates about VAR decisions and their impact on the game. While some, like Sky Sports pundit Jamie Carragher, argue that VAR was not responsible for changing the officials' decisions, the contentious calls have drawn attention to the complexities of implementing VAR effectively.
Following their midweek Carabao Cup loss to West Ham, when Arteta had also voiced complaints regarding the lack of VAR in a contentious goal decision, Arsenal suffered a depressing loss to Newcastle. The dissatisfaction with VAR and refereeing decisions highlights the necessity of ongoing conversations about how to enhance and simplify football's use of technology.
In order to maintain fair play and preserve the integrity of the game, Arteta has called for greater openness and consistency in decision-making. His strong reaction to the events against Newcastle serves as a demonstration of the ongoing issues and discussions surrounding VAR.