Former Blackpool manager Ian Holloway has ruthlessly torn into Manchester United outcast Jadon Sancho after "slaughtering" Red Devils boss Erik ten Hag in his public callout.
Sancho has not featured for United since August and his current future at Old Trafford remains bleak after his high-profile falling out with Ten Hag in September.
Ten Hag took aim at the 23-year-old United winger after his side's 3-1 defeat to Arsenal at the Emirates, with Sancho slammed for his training performances.
The United manager claimed that the player's "performance on training" led to Sancho not being included in his squad for the away trip to the Gunners last month.
However, Sancho wasted no time in firing back by dropping a statement on social media, with the England star claiming he had been a "scapegoat for a long time."
The former Borussia Dortmund winger has since been excluded from the first team and Sancho has been placed on a "personal training programme" in the meantime.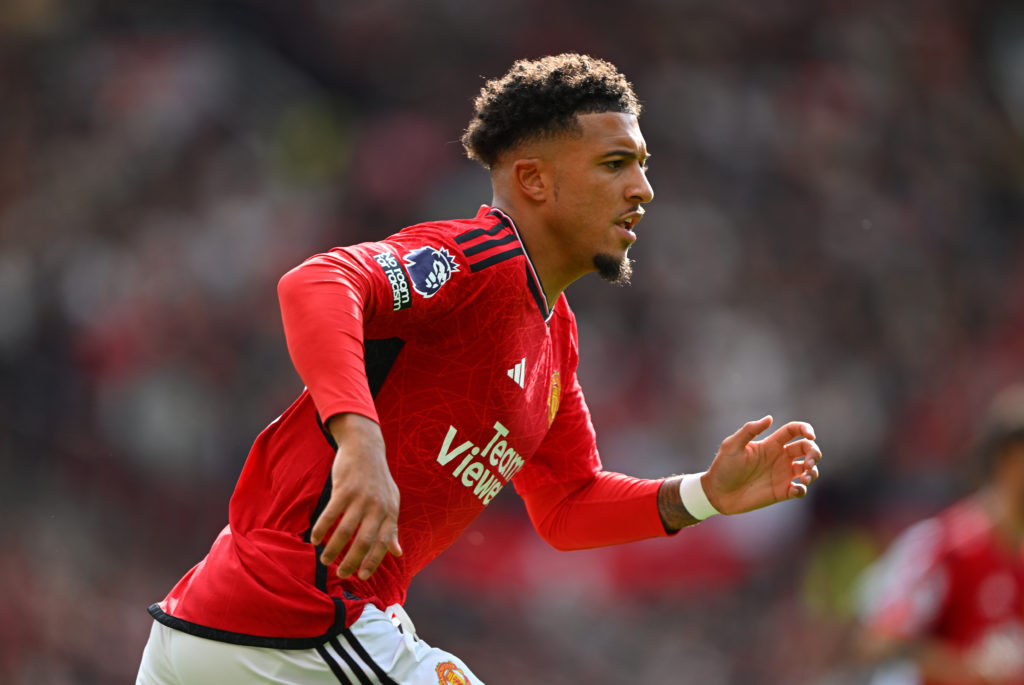 Holloway pulls no punches towards Sancho
Holloway has now spoken out on the spat involving Sancho and Ten Hag, as well as questioning the culture at the club and the impact it has had on United.
The 60-year-old English manager pointed out how United are lacking a Roy Keane-esque figure in the dressing room in a bid to maintain discipline among players.
Speaking to The Daily Express, he said: "You end up with too many skilful players without the will.
"Man United used to have skilful and wilful players. Roy Keane would just grab you by the ears and sort you out and that's why they don't win anything anymore.
"They haven't got that culture and the manager can't do what he needs to do because they're not working hard enough and he gets criticised online.
"Is he wrong? I don't think so. I think the kid should have a look at himself and say, 'Am I doing my profession proud at all?' I don't think so.
"I don't think slaughtering your manager back online is professional in any way, shape or form."
Sancho's callout backfired big time
Holloway is spot on about how poorly Sancho has handled his current situation at United, especially when it comes to Ten Hag.
Let's not forget Ten Hag protected Sancho from criticism last season and provided the England international with a three-month break period to sort things out.
Sancho could have easily been playing in September after Antony took his period of initial leave due to the allegations made against him at the time.
Unfortunately for the United star, a public callout of the manager on social media is hardly going to leave fans clambering to Sancho's defence.
Sancho now faces a massive uphill battle to save his United career, with the Three Lions star even linked with a January exit from Old Trafford.
It's hard to say if the former Dortmund winger's fate has already been signed and sealed at United, but Sancho still has time to turn public opinion around on him.
That's not to mention making amends with Ten Hag — if he isn't working on it — and showing his desire to return to United before the transfer window opens in January.