Gabriel Jesus has made a welcome return from injury with Brazil ahead of a crucial run of fixtures at club level for Arsenal.
The forward has missed the Gunners last five games in all competitions after picking up a hamstring injury in the 2-1 Champions League win against Sevilla at the end of October.
However, he is now back in training with his national team ahead of a crunch World Cup qualifier against Argentina on Tuesday.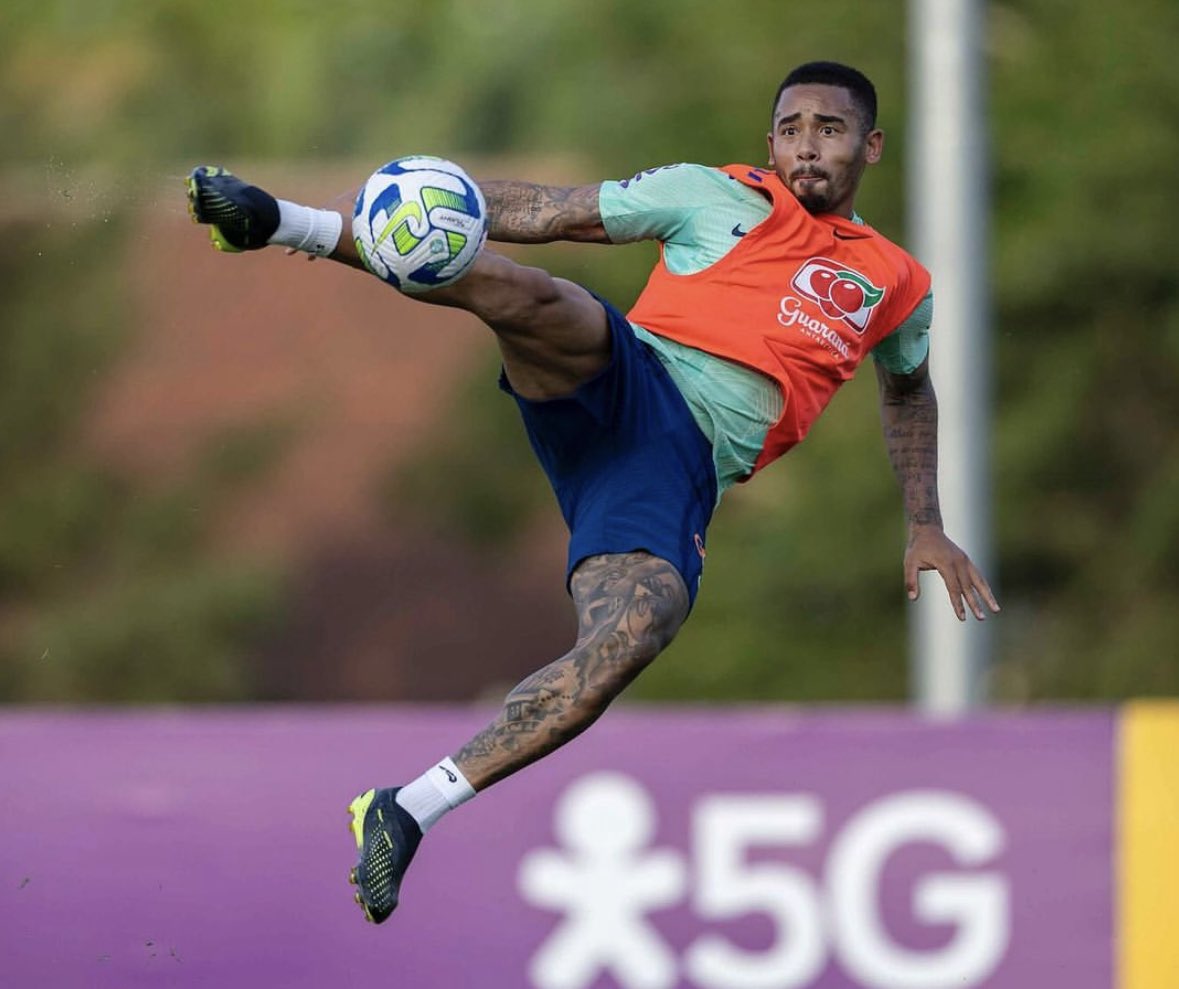 Gabriel Jesus has returned to training with the Brazilian national team after recovering from a hamstring injury
Jesus has missed five games in all competitions for Arsenal since suffering the injury in a 2-1 win against Sevilla in the Champions League last month
Fabrizio Romano posted on X (formerly Twitter): 'Gabriel Jesus in full training today for Brazil and ready to be part of [Brazil manager, Fernando] Diniz squad for the upcoming game.
'Positive news for Arsenal as he is set to be back with [Mikel] Arteta's squad soon.'
Arsenal boss Arteta will surely be keeping a keen eye on the qualifier in Rio De Janeiro, with Mail Sport reporting earlier this week that Arsenal's medical staff were unhappy that Jesus had been called up by Brazil.
They feel he is yet to recover from the injury that has prevented him turning out for Arsenal in recent weeks, with the Gunners crashing out of the Carabao Cup and suffering a damaging defeat at Newcastle in the Premier League without the former Manchester City man.
Arteta had previously urged caution in terms of rushing Jesus back from injury too quickly.
At the start of November, he said: 'We need to be cautious because we need to treat it in the right way.
'He's already pushing everybody and wants to be back as quickly as possible, and we need him, so that's great.'
The north Londonders had hoped that Jesus would remain in England over the break but FIFA rules state that national teams are entitled to call up players to assess injury issues themselves.
.
.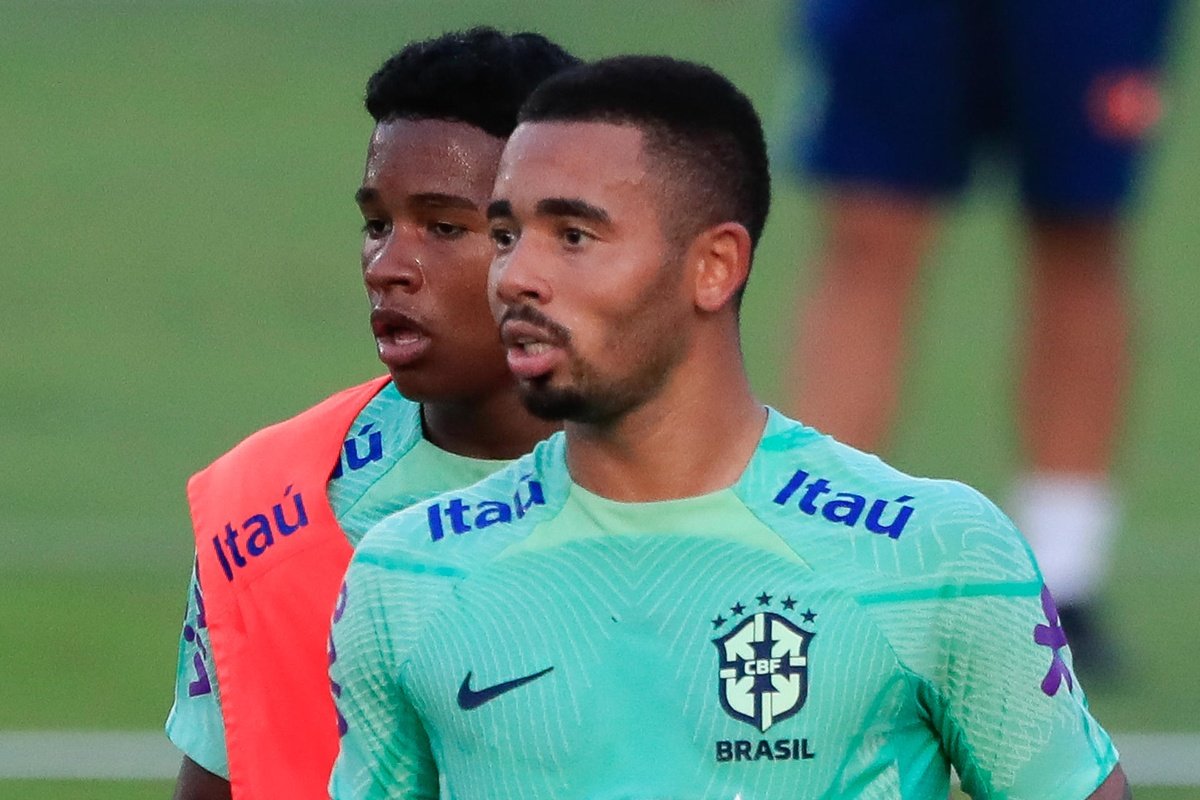 Brazil manager Diniz explained: 'We are going to bring Gabriel [Jesus] to find out the real conditions, because we still have 15 days until the games, so we believe that he can be able to play, because I like him a lot.
'We have 24 players on the [squad] list, and if something happens to him we won't need to change the squad.'
He added: 'I trust the player and him being here. I talked to Gabriel and he didn't come here without planning.
'We are doing things with great care. As soon as he arrived, we gave him a new MRI scan. We are treating him very carefully.
Brazil manager Fernando Diniz explained that Jesus was called up so he could 'find out the real conditions' of the Jesus injury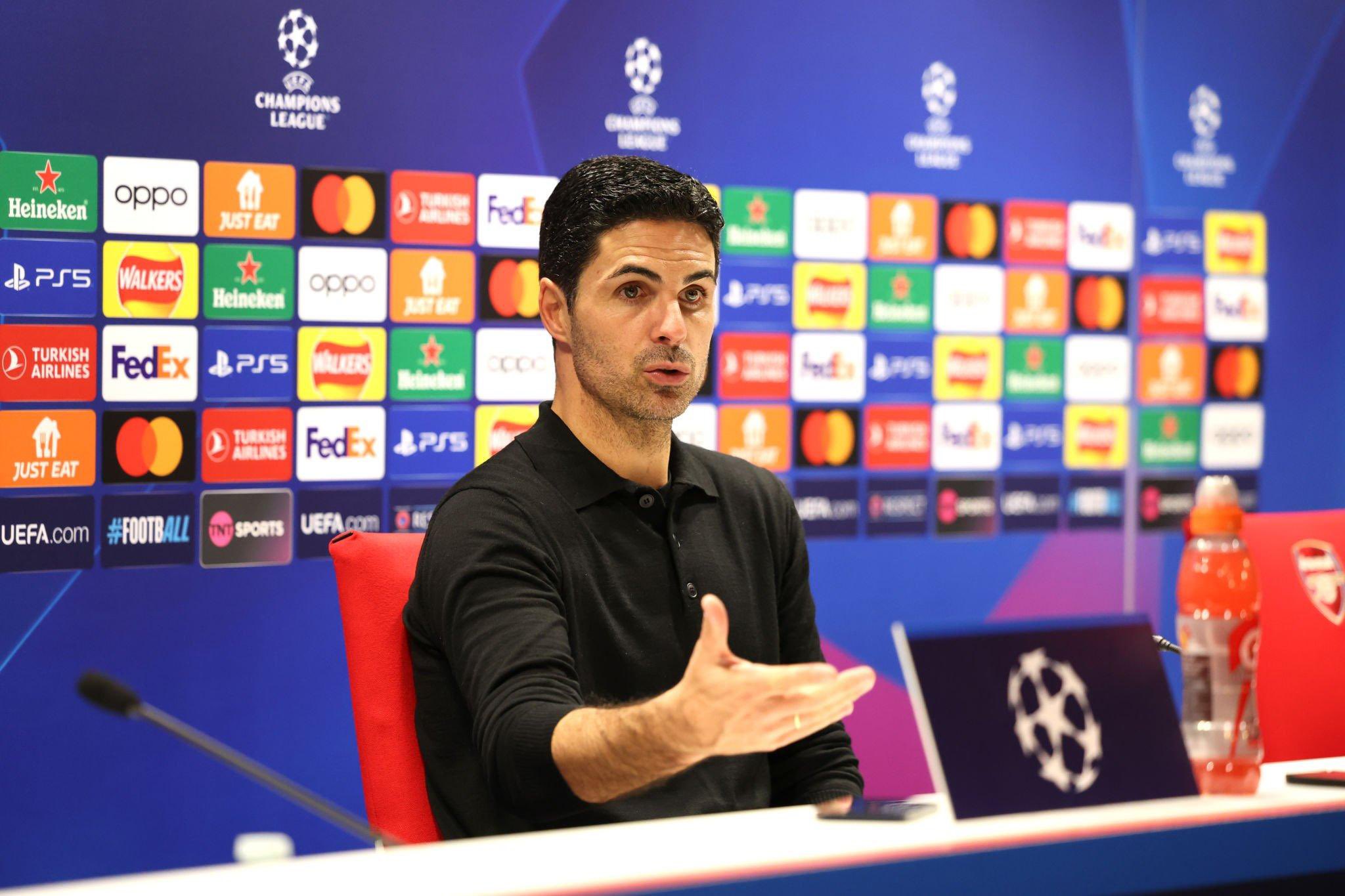 Mikel Arteta had previously urged caution regarding the injury, suggesting he did not want Jesus rushed back too quickly 
'If he is in the right condition, he will be available against Argentina.'
After losing their last two qualifying matches, Brazil now faces the defending world champions without Vinicius Jr. and Neymar because of injuries.
Arsenal has an important run of fixtures leading up to Christmas, so they will want to make sure Jesus gets back to London in excellent shape.
Before the year ends, Arteta's team must win eight Premier League games and two crucial Champions League matchups against Lens and PSV.