MANCHESTER UNITED forward Marcus Rashford has paid tribute to Sir Bobby Charlton with a heartfelt Instagram post.
Sir Bobby passed away peacefully on Saturday after a three-year battle with dementia.
Marcus Rashford paid tribute to Sir Bobby Charlton on social media
Man Utd and Sheffield United paid tribute to the England legend on Saturday
A statement from his family read: "It is with great sadness that we share the news that Sir Bobby passed peacefully in the early hours of Saturday morning.
"He was surrounded by his family. His family would like to pass on their thanks to everyone who has contributed to his care and for the many people who have loved and supported him.
"We would request that the family's privacy be respected at this time."
.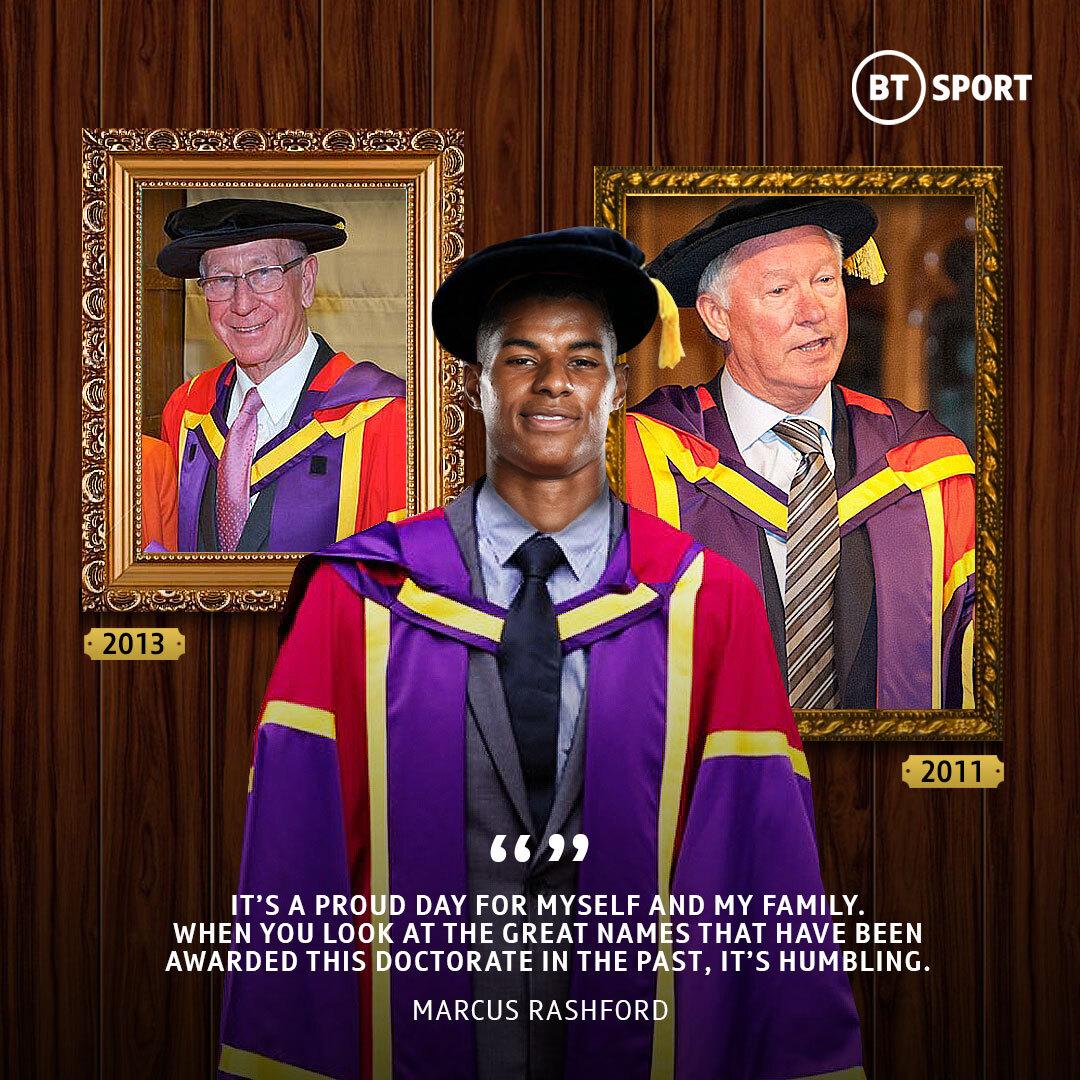 The England forward will become the third Manchester United hero to receive an honorary doctorate from the University of Manchester 
Tributes poured in for the Man Utd and England legend on Saturday evening, with the likes of David Beckham, Gary Lineker and Gary Neville all paying their respects.
Rashford has become the latest star to pay tribute.
He took to Instagram to share a photo of his first professional contract signing – when he was joined by his family and Sir Bobby.
Alongside the photo, Rashford wrote: "I signed my first professional contract at Man Utd with Sir Bobby.
"Thank you for all the support and advice that you provided to me.
"That win was for you and your family."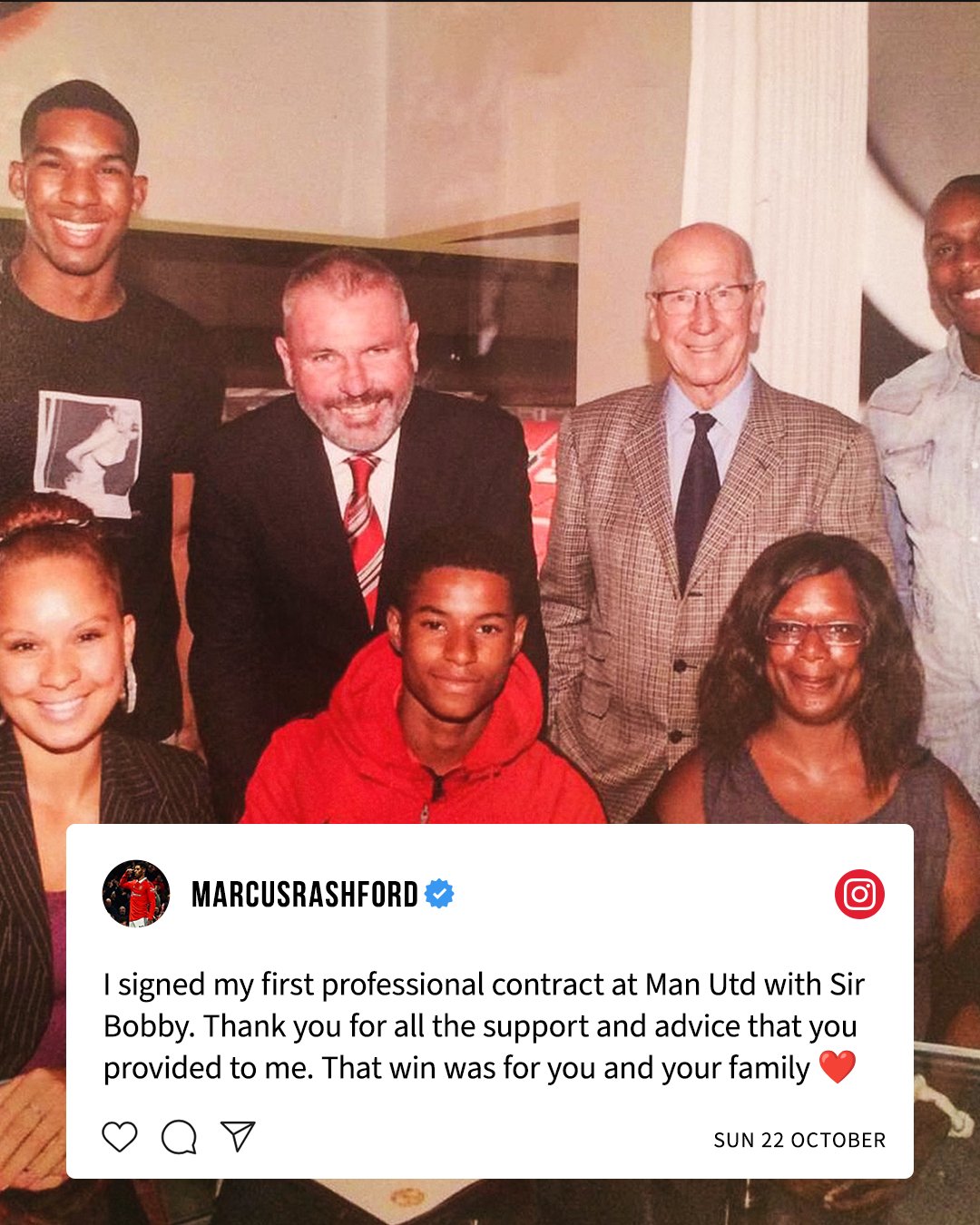 Just a few hours after Sir Bobby's passing was reported, Rashford was selected for the Man Utd team that played Sheffield United on Saturday night.
Both sides observed a moment of silence before the game's start in memory of the World Cup hero from 1966.
Bruno Fernandes, the United captain, also placed flowers in the center circle.
The Red Devils went on to win the match 2-1 thanks to goals from Scott McTominay and Diogo Dalot.
At full-time, Man Utd boss Erik Ten Hag dedicated the victory to Sir Bobby.
He said: "Very sad, our thoughts are with his family, especially his wife, his children and grandchildren.
"What he achieved in football was immense. Also his personality off the pitch. The football world lost a big man.
"We had to show our respect for him and I think we did that today. We wanted to celebrate but also to remember him.
"[The tribute from our fans] was fantastic. We have to make a contribution, pay our big goodbye, and remember Bobby Charlton because what he did was magnificent.
"He was outstanding on the pitch and off it.
"We wanted to remember Sir Bobby and I think we did it in a decent way."