When the Boston Celtics acquired Jrue Holiday in a trade with the Portland Trail Blazers, it sparked widespread excitement among fans and the media. The consensus was that the Celtics had formed an incredible defensive duo in the backcourt with Holiday and Derrick White. On opening night against the New York Knicks, Jrue Holiday wasted no time in showcasing his defensive prowess. However, it was Derrick White's turn to steal the spotlight when he sent social media into a frenzy with an extraordinary chase-down block on Jimmy Butler during the Celtics' victory against the Miami Heat, as emphasized by Shane Young of Forbes Sports.
Unsurprisingly, Celtics fans flooded social media with expressions of amazement at Derrick White's sensational defensive play against Jimmy Butler.
The Celtics improved to a 2-0 record for the season with a 119-111 victory over the team that had eliminated them from the Eastern Conference Finals the previous year.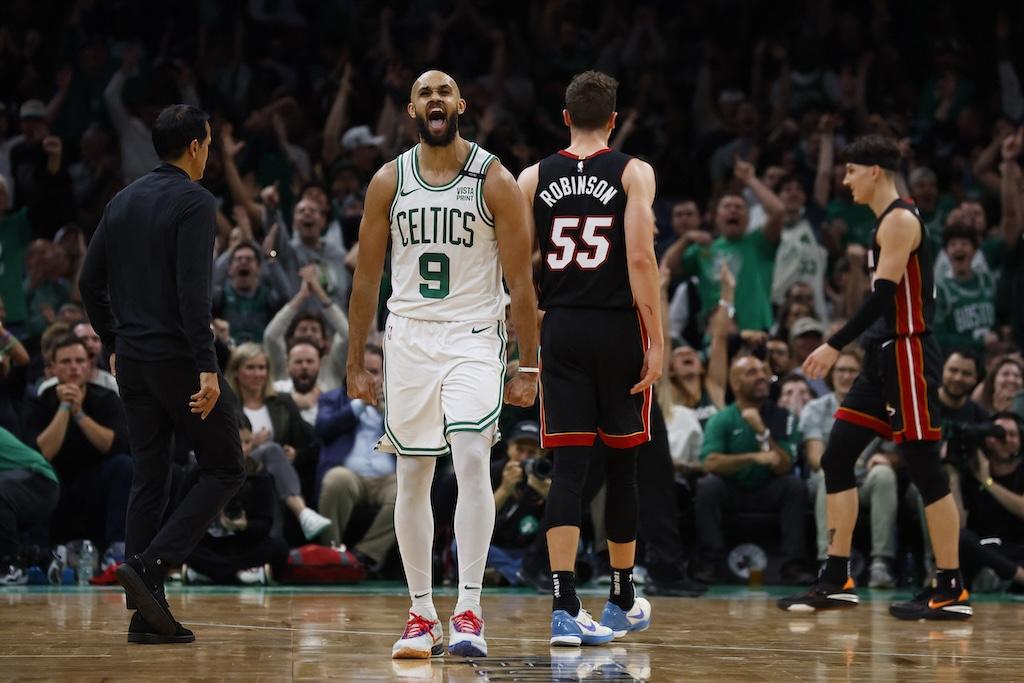 Derrick White's impact extended beyond his defensive contributions. He led the team in scoring with 28 points, while also contributing six rebounds, three assists, one steal, and three blocked shots. His shooting was on point, with a 60 percent field goal percentage and a 71.4 percent three-point shooting rate, making him a crucial offensive asset.
White joined the Celtics during the 2021-22 season in a trade with the San Antonio Spurs. During last season's journey to the Eastern Conference Finals, White averaged 13.4 points per game, along with 3.0 rebounds, 2.1 assists, and 1.0 steals. He boasted impressive shooting percentages, with 50.5 percent from the field, 45.5 percent from beyond the arc, and 91.2 percent from the free-throw line.
For the Celtics to pursue a championship this season, they will rely on Derrick White's consistent defensive contributions and overall performance.